Fitness is Fashionable
30-Day Fitness Trial – The End
We've got the final results from 30 days of working hard.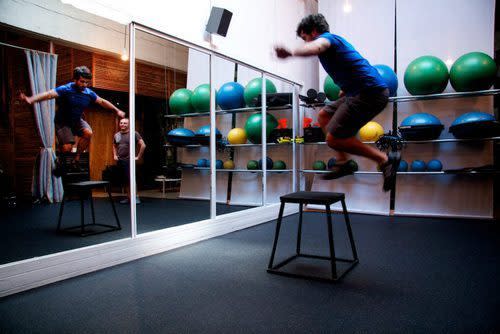 For the last 30 days, I've committed my self to Studio X's 30-Day Boot Camp full of bun busting workouts, squats until I cried, sweating more than any human should and letting a stranger monitor my nutrition everyday (and lecture me occasionally). Now, the burning question is…was it worth it?
The answer is unequivocally yes. Not only can I jump higher, lunge lower and get through a 60 minute workout with light to medium profanity usage (big improvement) I've seen the numbers (and the flab) shrink. Let's turn to the math because it can't lie. After being measured at the beginning, middle and end the amount that can be achieved in 30-Days is actually pretty astounding. I lost 2" at the waist, 2.5" at the hip and 4" (!) at the belly. Some of my other measurements didn't change a whole lot from the two-week mark, but the interesting thing is my entire body fat percentage dropped 6.7% and while the tape says they're similar, it sure seems a lot less jiggly to me.
The true sign if you've become a convert is whether or not you want to keep going and I do. While I might not volunteer my daily nutrition to owner Tim Irwin anymore or stress if I miss one class here or there, I'm not letting all that hard work melt (or jiggle) away.
For more information on the Studio X 30-Day X-Press Boot Camp visit:
Studio X Fitness
2839 SE Stark St.
Portland, OR 97214
(503) 236-7114