Fashion News
Isaac Hers Closing
Isaac Hers to shut its door.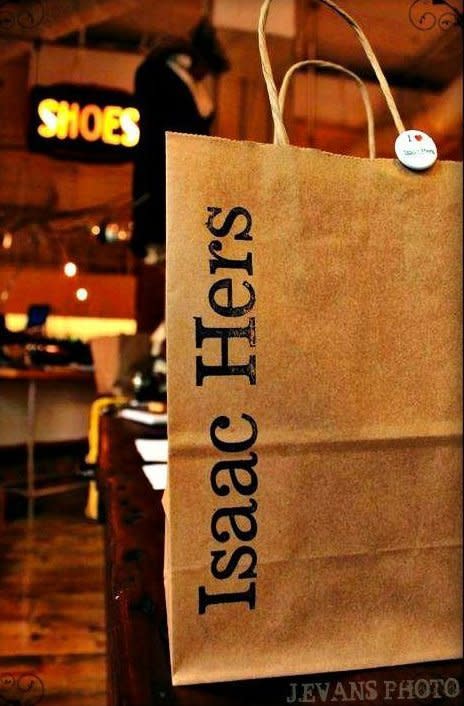 Sometimes opening your email brings unwanted news. In today's case, I received a surprising note from Isaac Hers owner Barbara Seipp that she will be closing the store with a final sale beginning tomorrow. The good news is, she will get to spend more time with her family and in a few months we will see her return to the design circuit.
From Seipp: It is with mixed emotions that I announce the closure of Isaac Hers. I have been in this business for 6 years and have truly loved all the amazing customers and industry people I have met. Also, during this time I have had a couple of awesome kids and watched them grow and develop from babies to young boys. Over the past couple of years work has crept increasingly into my family time, and it is only because I have such a supportive and loving husband that I have been able to work 6 days/week. Having said that, as my children have gotten older, their needs have changed, and the schedule I have been working is no longer workable or prudent for my family. I will certainly miss the store and my customers, but it is important for me to put family first right now. As for the Isaac Hers collection, it is on hold for at least six months. During this time, I will evaluate which projects fit into my personal schedule. I (personally) am not going away or retiring, I am just resetting and reprioritizing.
In the meantime, there will be killer sales at the store! Starting Saturday August 11th everything will be at least 50% off!! The exact closing date is not set, but expect final closure to be around mid-September. I want to thank the fashion community, the press and all my beautiful customers for all the amazing times and support. It means the world to me. Please come by and see all of us before we close.
XO,
Barbara
Isaac Hers
415 SW 13th Ave