Fashion Framed
Meet Christine Taylor
Our Q & A series continues with fashion photographer Christine Taylor.
Our spotlight onto Portland's fashion photography scene continues with a well-known member – Christine Taylor. Taylor's long and impressive career spans two decades, both coasts, photojournalism, magazine editor, portraits, hanging out with rock stars and a whole lot of fashion.
Her current exhibit Elegance Untamed, is on display at Haunt through the end of the month was made in collaboration with the Milwaukee Public Museum for The Milwaukee Journal Sentinel in 2006. This is the first public showing of the series which feature some of the best animal dioramas in the United States, made by Dr. Carl Ethan Akeley, the proclaimed "father of taxidermy". After their first publishing, this series was recognized by the Yale University Museum Studies program as an example of how to use pop culture to renew interest in natural history institutions. Further proving that fashion is always relevant.
We sat down with Taylor to ask her thoughts on fashion photography.
Eden Dawn: What makes something a fashionable photo to you?
Christine Taylor: Something fashionable to me is as much about personality and attitude as much as it is about their personal style. Personality can make or break any look! Being fashionable is not just someone attractive dressed in their best, it is someone who knows their statement and can mix and match new with old, texture with print, cheap with expensive, trends with classics, and then add that off beat statement with seeming ease without screaming, "Look at me!". I am not too interested in seeing styles on a real person that are carbon copies of what we see in trendy ads. I look for how things are put together and what story that tells about someone's persona.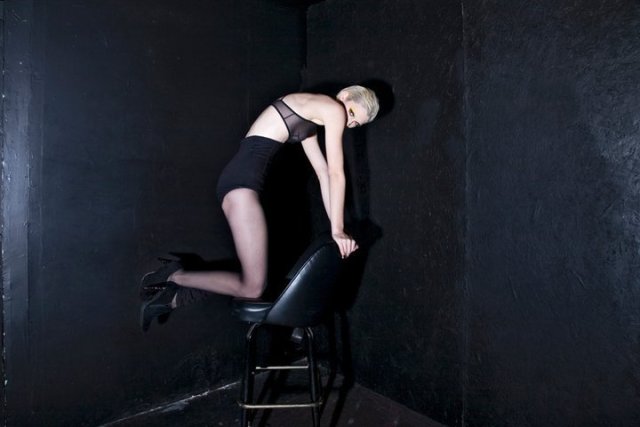 E.D: How do you find inspiration for shoots?
C.T: Gosh! I live in a world of constant research, continuous learning and absolute curiosity so honestly I don't have to find it at all. EVERYTHING inspires me in life to make a shoot around it. I photography a lot of personalities, not only fashion, so other makers out there in the world doing their thing probably inspire me the most. But I can make a creative shoot around pretty much ANYTHING… dust on the floor even. It's an obsession and some would say, an illness. It just never stops and I've been doing this almost many, many years now. I teach the students in my Fashion Photography class at The Portland Art Institute to be a sponge; everything and anything translates into your enthusiasm!
E.D: Who are some of your favorite fashion photographers?
C.T: I have had many favorite fashion photographers as my own interests have changed over the years. When I began, in the mid 1990's I really only knew of people like Avedon and Annie Leibovitz you know? The photographers everyone knows about. I didn't know my history yet. I just knew what I liked and didn't like. Back then I hated fashion photography and was a hard-core photojournalist working the streets. So I really only studied journalism and war photography. As my work went in the direction of musicians and artists and I was shooting for magazines my ideas of what meaningful photography is expanded tremendously and I became more creative with a natural lean into fashion photography. Now I can say that I love SO many fashion photographers its kind of nuts. The one person I resonate with the most as a maker is probably Jurgen Teller. I don't strive to be any other shooter other than the one I am, but his quirkiness, artfulness and attitude all have broken what the expectations were of a fashion photographer to take pretty pictures of pretty people, and thank you Marc Jacobs for being brave enough to take him on to represent your brand. It has changed photography in the last decade. Locally I have to give my support to Brendan Coughlin whose work I exhibited with my own in an exhibition last year called 'Body Building', for the annual Architecture and Design Festival. You can see the blog for it here .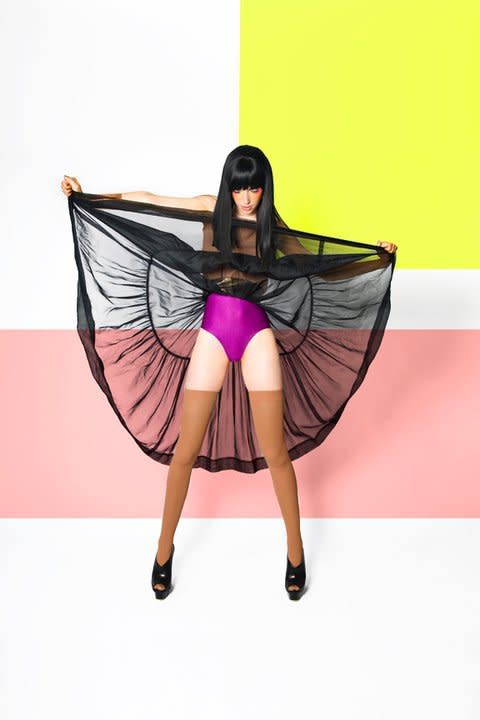 E.D: What designer do you wish you could work with?
C.T: Probably Marc Jacobs because he is clearly very innovative and thinking outside the box for his ad campaigns, is a little raw, personality driven and also quite unpredictable. Its not just about a pretty picture, its about the lifestyle of those who live fashion. This is golden for someone like me who appreciates a conceptual challenge and enjoys pushing boundaries with their work.
E.D: What do you think is different about the fashion city in Portland versus other cities?
C.T: I think this is one of the most stylish cities I've ever lived in now (and I returned to the Northwest after living in Chicago and New York) because of this. Fashion here is connected to the arts and music and really most everywhere you look there is inspiring personal style on a Portlander. People always compare it to Brooklyn, but I have to say its way cooler because its not about brands or new products or trends (so much). The people here are about all the things I mention in the first question that makes something fashionable. They are masters at putting together new with old, texture with print, cheap with expensive, trends with classics, and then adding that off beat statement with seeming ease without screaming, "Look at me!". Most fashion designers in Portland that I know are also making music, visual art, landscaping or are a chef, raising a family, or have a law degree or study botany or something else completely incredible and brainy. They are not just fashion designers, actually that goes for everyone in this city. Portland is a city of makers, building a sustainable creative community for us to have a future living in.
E.D: What's upcoming?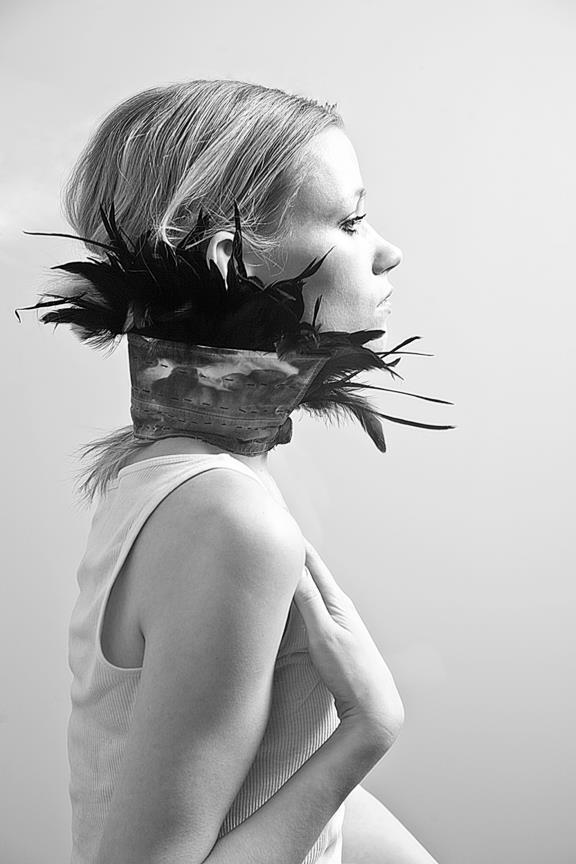 C.T: Well I was very recently made Photographic Art Director at Core77's Hand-Eye Supply so I am working on a series of ad campaigns for their brand this year along the lines of the catalog we made called Makers in the Modern Era . It's an ideal position because it's part-time which means I get to do amazing work for them on a guaranteed basis while I continue to freelance for chosen clients. It allows me to be very picky about what projects I will take on. It also means I can keep teaching Fashion Photography at The Portland Art Institute, which is awesome!
Regarding upcoming personal projects, you are the first to hear it, local designer Bryce Black and I are presently collaborating on a large project for the public due sometime in late fall. We cant say more than that though. I'm always looking for models, male and female for test fashion shoots too!
To view Taylor's work online visit Happyplayground.com
To see the exhibit Elegance Untamed
visit HAUNT
August 1 – Sept 30
811 E Burnside #113 Portland, OR 97214
Click the slide show to see some of our favorites.