Market Watch
It's Mill Time
Bob's Red Mill, in Milwaukie, is a veritable living encyclopedia of grains and other goodies.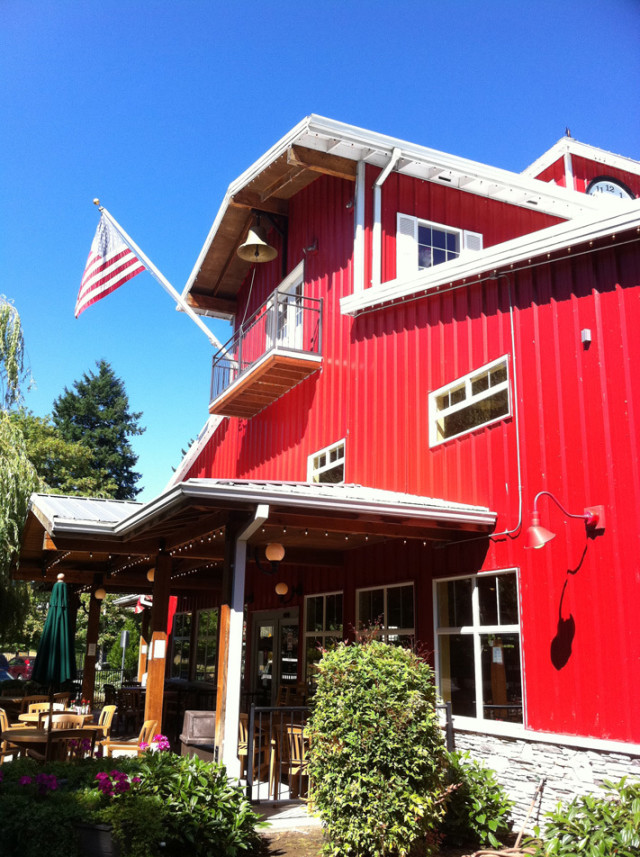 You've probably seen his friendly face on bags of flour in the grocery store, and maybe even cooked up some of Bob's Red Mill brand of rice or oatmeal at home. But have you ever been to the source? Tucked away in a tidy office park south of downtown Milwaukie (which, remember, is just south of Portland) is the mecca, the mighty mill itself.
It is, as promised, red. But inside? It's probably more than you can imagine. Bob's Red Mill Whole Grain Store and Visitors Center has what seems to be the ultimate collection not just of grains but also beans, spices, nuts, and even essential (and non-essential but wished for) baking and cooking utensils. Oh, and a well-stocked bookstore boasting titles on all sorts of granular and nutritious topics, including gluten-free and other restricted diets.
Fifteen kinds of rice. Six types of corn meal. Two dozen hot cereals. Bulk bins for everything so you can try out whatever small (or large) amount you want and see what you suits your tastes best. I tried the Peppy Kernels hot cereal – because of the name, of course; pep is something I need more of most mornings. The mixture of rolled oats, rolled wheat, cracked wheat, sesame seeds, hulled millet and wheat bran is, now that I've tried it, definitely in heavy rotation on my morning cereal menu.
If you've gone beyond sampling new grains, and know what you like, you can stock up on humongous bags of tapioca flour, sorghum flour and other ingredients used in gluten-free baking – handy if you run a gluten-free bakery, which turned out to be the story behind the fellow I saw loading bag after bag of such flours into a grocery cart on a recent Saturday afternoon. He was from Happy Campers Baking, a new gluten-free bakery selling at local farmers' markets and at Dave's Killer Bread Store across the street from Bob's.
The Bob's Red Mill Store also has a casual restaurant and seating on a cheerful outdoor patio – not a bad spot for munching on a biscuit or eggs and grits from their breakfast menu, and contemplating what to do with all those cereals and grains you've just picked out.
And if you're there on a weekday at 10 a.m., you can take a free tour of the nearby manufacturing facility. I'll be back for that soon!
5000 SE International Way 
Milwaukie, OR 97222
Phone: (503) 607-6455
Toll Free: (800) 553-2258
Store Hours ?6am – 6pm Mon – Fri
7am – 5pm Saturdays
Closed Sundays
The Restaurant closes at 3pm each day.