Getaway Guru
Fastest Way Through PDX
Airport insiders spill tips about the quickest (and cheapest) way through PDX.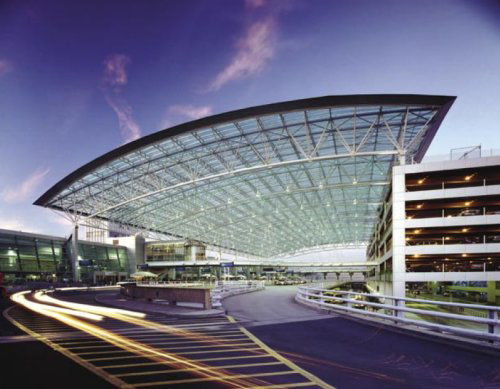 THERE ARE THREE "rush hours" at PDX: 5–8 a.m., around noon ("the noon balloon," staff call it), and early evening, just after work, according to Port of Portland spokesperson Kama Simonds. Avoid long ticket-counter and security lines by booking your flight for midmorning or midafternoon.
SAVE MONEY by traveling Saturday, Tuesday, or Wednesday (the cheapest day to fly), and booking early-morning, red-eye, and mealtime flights. Of course, those are also some of the busiest times to board, so it's a time-versus-money tradeoff.
TO GET THE BEST RATE, book your ticket on a Tuesday around noon, advises farecompare.com, one of the world's largest airfare databases. Airlines post their sale prices Mondays, and by Tuesday competitors have matched those prices. Whatever you do, don't buy your ticket on a weekend; Monday's low rates expire on Thursday, so you'll be paying a higher price.
IF ONE SECURITY LINE is moving at Methuselah's pace, skip over to the line at the other side of the building, Simonds says. That's because once you're past security PDX's concourse connector allows you to access any gate.
REAP THE REWARDS for your soccer obsession … or at least your strategic shopping: any person wearing a Portland Timbers jersey gets priority boarding on Alaska Airlines flights out of Portland, says Alaska Airlines representative Bobbie Egan. Goal!
DON'T PLAY BY THE "RULES." When you return to Portland, have your ride pick you up in the Departures area. This upper level tends to be less congested, especially in the evening.
—Eleanor R. Brown