Road Trip
The Shrunken Weekend
Three Easy Day Trips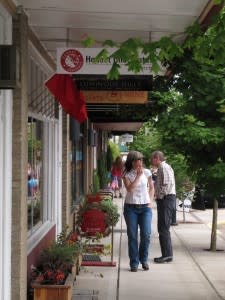 Can't quite swing a weekend away? These road trips promise an easy escape you can pull off in one day.

Carlton, Oregon
Follow Highway 26 west to Forest Grove, south on Highway 47, past groves of hazelnut trees and the northern Willamette Valley's fertile farmlands, to Carlton, a little town with (practically) more tasting rooms than residents. Stop off at Scott Paul Wines, where a $10 tasting fee earns you all you ever wanted to know about the history of Oregon pinot.
St. Helens, Oregon
On a clear day, the drive up Highway 30 to St. Helens grants glimpses of Mounts Hood and Adams, and the town's namesake. Pick up beach reading at St. Helens Book Shop on Columbia Street, then follow signs to the historic Olde Towne for shopping, splashing (the river is a block from First Street), and suds from local three-year-old microbrewer Captured by Porches.
Altoona, Washington
Snuggled up along the Columbia's northern banks, the fields and forests along Washington's Highway 4 not only make for pretty Sunday-drive scenery, but also afford excellent bird-watching. At Rosburg, take a left on Pillar Rock Road toward Altoona, where you can still see some rusted remnants of the 19th-century Hudson's Bay Company cannery buildings on rocky outcroppings just offshore.
—Daniel Mollet