Weekend Away
Spring Break Escapes
25 prime places—near and far—to while away your week (or weekend)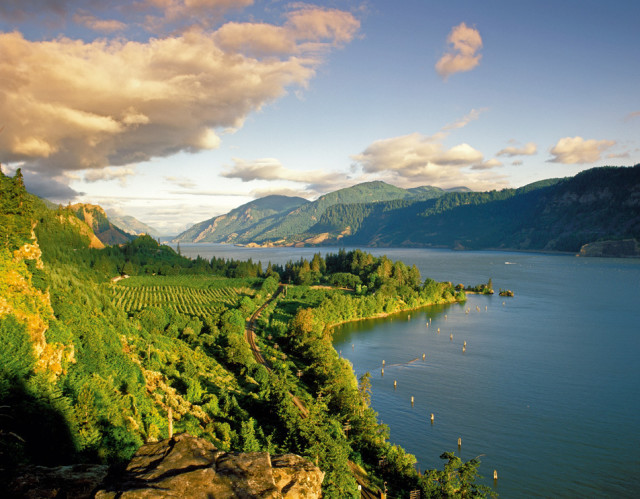 Some like it hot. Some like it cold. And some like it salty. We're talking, of course, about vacation destinations. (What did you think we were getting at?)


Whether you're a toes in the sand, sun-soaking kind of of Spring Breaker, or a powder hound seeking out the last spring stashes, we've got the inside scoop on 25 places full of the one thing we're all after: relaxation.
FOR SUN
Near (and nearish)
Hood River: Fruit farmers, vintners, and brewmasters are turning this outdoors hub into a gourmet destination.
Bend: Every year, the PGA picks only about 30 places to play its Champions Tour. There are reasons Central Oregon always makes the list: 300 days of sunshine, rugged desertscapes, and an audience of snowy giants watching over every drive.
Southern Oregon Wine Country: Less famous than Willamette Valley wines, the Umpqua and Rogue valleys' vintages have been earning points with warmer-climate grapes such as tempranillo, malbec, and even gewürztraminer.
The Steens Wild mustangs, secret hot springs, and a mountain that rises from the desert floor: Welcome to Harney County, USA.
Wenatchee Planted smack in Washington's geographic center, the Wenatchee Valley, with its prodigious orchards, verdant farms, and 300 days of sunshine, also sits at the heart of the state's culinary scene.
Far
San Diego: An idyllic coastal city
Santa Monica: LA's hottest beach town
Las Vegas: A desert oasis in more ways than one
Maui: Hawaii's isle of romance
Santa Rosa: Gateway to wine country
Santa Cruz: Surfing mecca with small-town charm
Catalina Island: Conservation meets luxury off the coast of LA
Palm Springs: Desert decadence with a splash of Hollywood glamour
Oahu: A classic Hawaiian escape
Big Island: Find adventure aplenty on Hawaii's biggest island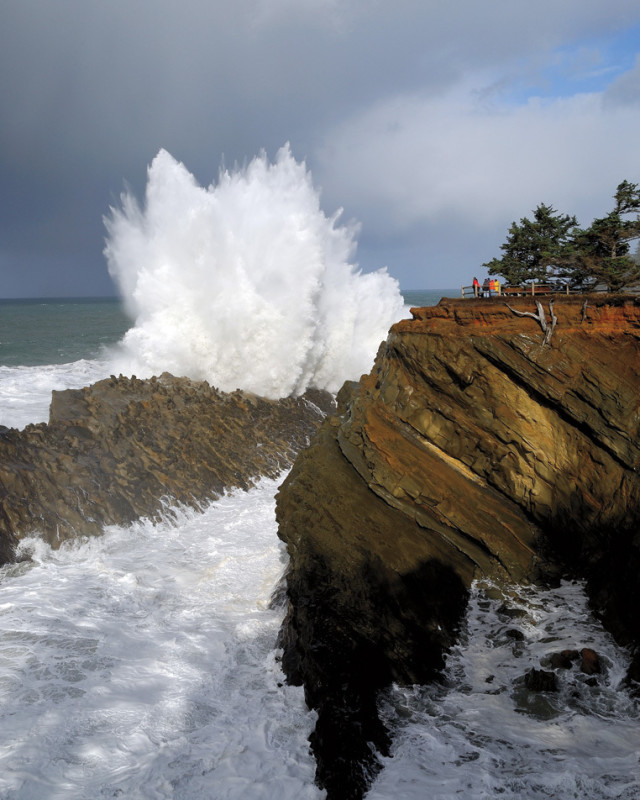 SAND
Near (and nearish)
70 Ways to Discover the Oregon Coast: Five surefire itineraries for foodies, families, outdoor adventurers, naturalist and history buffs
Long Beach: Beauty abounds (but crowds do not) on Washington's Long Beach Peninsula.
Pacific City: The beachfront town of Pacific City isn't all that cute. Yet. And that is precisely its appeal.
Far
Santa Barbara: Santa Barbara promises a two-pronged cure for any lingering winter blues: beaches and vino.
Kauai: Paradise Found: The Hawaiian island of Kauai offers an escape that's equal parts adventure and peace
Sayulita: Sayulita is Mexico's hush-hush resort town. Get there before the word gets out.


SNOW
Close Range: 12 Northwest mountain escapes where you'll find plenty of powder—and none of the crowds, including: Willamette Pass, Mount Bailey, Tumalo Mountain, Leavenworth, North Cascade Heli-skiing, Meany Lodge, Wallowa Alpine Huts, Ski Anthony Lakes, Ferguson Ridge, Red Mountain, Baldface Lodge, and Whitewater Winter Resort.
Methow Valley, Washington: Cross country skiing and nature's quiet symphony
Tamarack, Idaho: Ever wonder what Vail looked like before it became Vail? Head to Tamarack.
Park City, Utah: We love Mount Hood as much as the next powder hound. And Bachelor. And Rainier. But every now and again, we yearn to stretch our skis beyond the Northwest's familiar terrain. With three ski resorts—Deer Valley, Park City Mountain, and the recently overhauled Canyons—plus six nonstop flights from PDX to Salt Lake City per day, Park City promises an easy way to scratch that itch.