Get Out
Mount Hood Gets New Backcountry Cabins
Cascade Huts adds two outposts to its network of backcountry cabins for mountain bikers.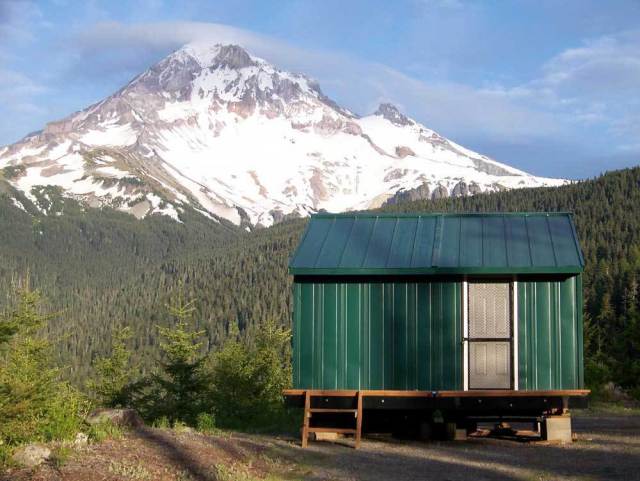 Mount Hood's Cascade Huts, the hut-to-hut mountain biking system recently named the second-best in the country by Outside magazine, just got a little more accessible, with the addition of two new outposts in single-track mecca Surveyors Ridge.
For the past five years, Cascade Huts, in partnership with the National Forest Service, has maintained strategically placed huts around Hood, giving mountain bikers the chance to circumnavigate the mountain. The rustic but well-stocked cabins offer bunk beds and sleeping bags, kitchens with propane stoves, and plenty of food, allowing riders to pack lightly for their ride. But it's not a trip for the faint of heart: at 140 miles, it takes most riders four days.
Fortunately, the two new huts allow more moderate riders to tackle a bite-sized version of the trip. Instead of traversing the strenuous loop around the mountain, the Surveyors Ridge package tackles just 26 total miles over three days, leaving time explore some of the Northwest's best single-track trails (including Dog River and Surveyors Ridge), and snap Flickr-ready shots of Hood flashing between the ponderosa pines.
Packages range from $200–$500 per person, with a limit of five riders per group. While Cascade Huts provides maps, they highly recommend bringing along a GPS. Summer booking typically begins in June, depending on snowmelt, and rental shops in Hood River can outfit you with all the necessary gear. —Sara Gates