Brand Spankin' New
Baker City Gets a New Brew Pub
After a year of waiting for the ink to dry on city permits, Bull Ridge Brew Pub finally gets the green light to release its house-brewed beers.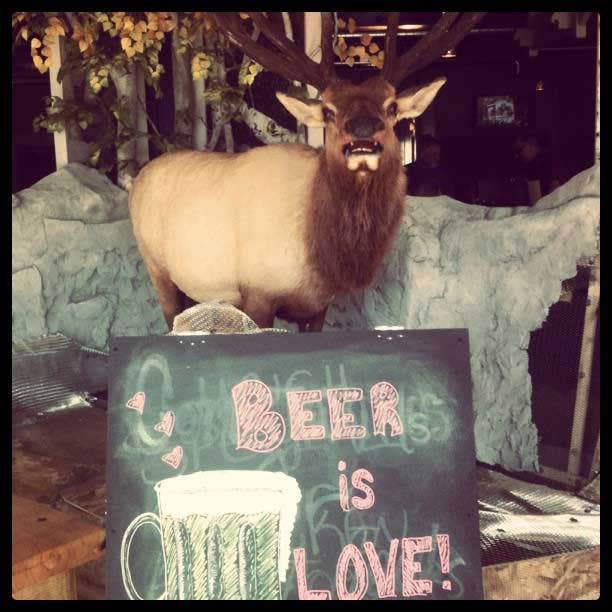 On June 8, Baker City's newest brewery can finally live up to its name. Although Bull Ridge Brew Pub has been winning over locals with its top-notch pub fare and Oregon-centric tap list since Labor Day, complications with paperwork and permits have kept it from actually serving its own brews… until now.
Helmed by longtime home brewer Walter Borque, Bull Ridge will debut three beers just in time for the annual Hells Canyon biker rally to roll into Baker City Friday. The initial line-up includes a dry-finished Irish red ale, a Bavarian-style Hefeweizen laced with cloves and citrus, and a biscuity rye pale ale. Noticeably absent (for now) is the requisite Northwest IPA. Borque, who left behind a microbiology career in Dallas last year to take the Bull Ridge job (his first commercial brewing position), explains he's still perfecting his hop-ology.
"Being from Texas, the availability of hops wasn't as vast as it is with the Yakima Valley in my backyard," he notes.
Regular customers, already devoted to Bull Ridge's diverse menu (think locally-sourced burgers and steaks alongside tempura-battered portabella "fries" and banh-mi specials), have been anxiously awaiting the launch of house-brewed beers. Especially because they've already tasted hints of them. Chef Jon Neumann has infused small batches of beer into the house-made hot wing sauce, sauerkraut, and even Caesar dressing; spent grains often find their way into hearty made-from-scratch soups.
Armed with a new seven-barrel system, Bull Ridge aims to produce 360–400 barrels per year. Part of that will include some smaller-scale experimentation. Borque's ambitions include borrowing a nearby vineyard's barrels for aging brews, raiding the organic rows of Richland's Eagle Creek Orchards for a seasonally rotating fruit-studded wheat beer, and collaborating this fall with award-winning neighbor Barley Brown's Brew Pub for an experimental brew involving locally grown rye and chardonnay grapes. —Sara Gates
Photo courtesy Travel Oregon