Deals & Happenings
Fourth of July Rodeo Roundup
Plus: deals on golf escapes and the start of Oregon Craft Beer Month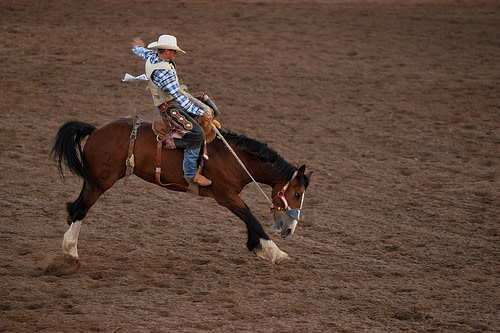 DEALS
FLY TO HAWAII FOR LESS THAN $400
Travelzoo's got round-trip fares to Honolulu from September to November for less than $400. Mahalo.
GET YOUR GOLF ON
Washington's Alderbrook Resort and Spa, on the Hood Canal, is offering two rounds of golf, an overnight stay, $50 dining credit at the resort restaurant, and valet parking for $279.
HAPPENINGS
FOURTH OF JULY RODEOS
Pick your spot:
St Paul Rodeo
Molalla Buckaroo
Eugene Pro Rodeo
Vancouver Rodeo
Yoncalla Rodeo (It's nearish Roseburg) Details at nwprorodeo.org
SKATEBOARD THE GORGE
Two hundred of the world's fastest skateboarders will fly down a two-mile, 22-corner route in the Gorge June 27–July 1 at the sixth annual Maryhill Festival of Speed.
DUNDEE'S HOT NEW RESTAURANT
James-beard nominated chef Daniel Mondok (formerly of Genoa and Sel Gris) paired with sommelier Brandon Tebee to debut Paulée a 90-seat, wine-lovers restaurant in Dundee. Portland Monthly's food team got an early look and delivers their first impression.
HOOD RIVER NAMED TOP U.S. RIVER TOWN
Outside magazine has named Hood River one of the country's 10 best river towns. Now it's up to the voting public to decide if our fair city will win the title. Vote at www.facebook.com/outsidemagazine.com.
OREGON COAST AQUARIUM 20TH ANNIVERSARY EXHIBIT
The Newport aquarium celebrates two decades in existence with the new Sea & Me exhibit, an interactive exhibit for kids that has them board a submarine then "descend" to explore what's under the sea.