Travel News
Hotel Prices Going Up In Portland (But It's Good For Us)
Tourism officials hope a two percent increase in taxes on city hotel rooms will translate into more visitors and jobs. Seem like fuzzy math? We explain.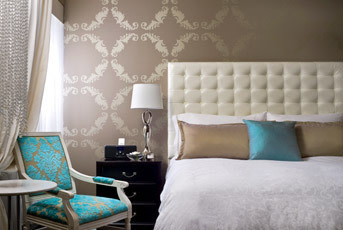 Hotel guests will pay an additional two percent tax on rooms in Portland beginning in October. The increase—part of the newly formed Tourism Improvement District (TID)—was approved by the Portland City Council Wednesday as a means of generating funds to support sales, marketing, and promotional efforts.
Translation: Travel Portland will get more funding to attract visitors with billboard, print, and broadcast ads. Kind of like Seattle's "2 Days in Seattle" campaign, which ran throughout the Northwest this winter. The idea, of course, is that the more visibility Portland has elsewhere, the more visitors we'll attract. And the more visitors, the more tourism dollars land in the pockets of locals. More money, more jobs… you get the drift.
The additional tax (officials like to call it an "assessment") applies only to city hotels with more than 50 rooms (there are 91 of them), and brings the total per night "assessment" to 14.5 percent. That keeps Portland hotel fees under the West Coast average (barely—by 0.5 percent) and at a whopping 1 percent less than Seattle.
Travel Portland thinks the fee could generate an extra $6 million or so in funding—or enough to stay at The Nines every night for a lifetime (really, 75 years).