Happenings
June Weekend Events
We survey what's happening this weekend besides the Rose Festival. Plus: New exhibits, golf courses, and PDX flights.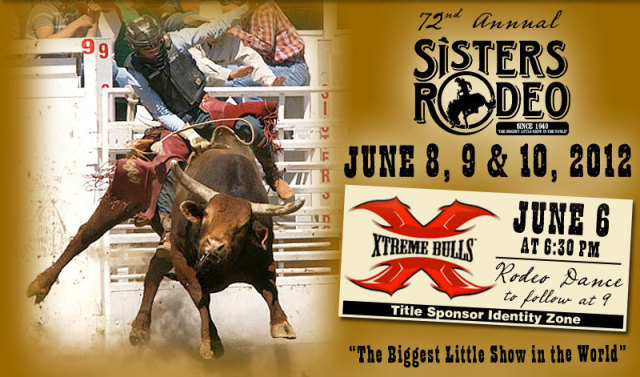 EVENTS
RODEO SEASON ARRIVES!
What: The Northwest's longest continuously running rodeo, the Eastern Oregon Livestock Show, is back in action for another year. And Sisters hosts its 72nd annual rodeo this weekend as well.
When: June 4–10 (Livestock Show); June 8 (Sisters Rodeo)
Where: Union and Sisters
Details: easternoregonlivestockshow.com and sistersrodeo.com
FREE FISHING WEEKEND
What: Fishing licenses aren't required this weekend, so dust off your poles and round up some bait.
When: June 8–9
Where: Oregon
Details: Oregon Department of Fish and Wildlife
CANNON BEACH SANDCASTLE FESTIVAL
What: The quaint North Coast town hosts its 48th annual sandcastle contest, which includes a kickoff dinner at Tolovana Inn and a bonfire celebration on the beach Saturday.
When: June 8–10
Where: Cannon Beach
Details: cbsandcastle.com
GORGE FRUIT LOOP WINE CELEBRATION
What: Explore the wineries along the Fruit Loop in Hood River Valley next weekend. Taste offerings from the likes of Cathedral Ridge at various stops along the bucolic drive, where winemakers will be on hand to discuss their wines.
When: June 16–17
Where: Hood River
Details: hoodriverfruitloop.com
OPENINGS
WARRENTON'S NEW ZIP LINE
What: High Life Adventure debuts a new eight-line zipline adventure on June 1. The two-hour tour flies along 1,600 feet, at heights of up to 60 feet off the ground. Prices start at $99.
NEW GORGE GOLF COURSE
Stevenson Washington's Skamania Lodge unveils an 18-hole putting course Saturday. The real grass course will be open year round.
NEW FLIGHTS TO SAN FRAN
Virgin Atlantic began its new nonstop service from Portland to San Francisco this week. The daily flight leaves Portland at 12:35 p.m.
OREGON COAST AQUARIUM 20TH ANNIVERSARY EXHIBIT
The Newport aquarium celebrates two decades in existence with the new Sea & Me exhibit, an interactive exhibit for kids that has them board a submarine then "descend" to explore what's under the sea.