Feature
Top Men's Trail Shoes
Crary Mountain Trail
$650 off the shelf | $1,000 custom-made 4.8 lbs | craryboots.com
They Say: Our boots are generally used for heavy duty hiking; however, since we do custom boots as well, we can tailor the materials we use to make them lighter weight or heavy duty.
We Say: Made with top-notch materials (think shrunken oxhide imported from Norway), these kicks are head-turners for the heritage-obsessed crowd. But they can walk the walk, too: tanklike, trail-sticking Vibram treads and toe protection on par with a steel-toed boot make this a go-anywhere, see-anything, and stay-comfortable shoe.
Best For: Long hauls on tough terrain
High Points: A battery of measurements taken by Crary's boot makers result in a tailored, second-skin feel. The next step up might be having Vibram soles glued to your feet.
Back to the Drawing Board: The tongue is one big flap that must be folded sideways in order to tie the laces—a cumbersome endeavor.
Danner Crater Rim 
They Say: For the serious backpacker in need of highly durable boots, on or off trail in the harshest conditions.
We Say: The Crater Rims put your feet in four-wheel drive. Soft leather tops make the vise-like grip on your ankles comfortable, giving you optimal stability in rugged terrain.
Best For: Off-trail hiking or backpacking in cool temps
High Points: Stout and soak-proof, the Rims' only Achilles' heel is their weight.
Back to the Drawing Board: Awkward lacing system
Keen Ambler 
They Say: This lower-profile light hiker is ideal for scaling steep day hikes, hopping across a pile of boulders, or dodging cacti.
We Say: As long as those day hikes don't include gravelly surfaces, Keen's assessment is spot-on. The Ambler's supreme breathability makes it an ideal casual summer shoe, but its relatively thin sole makes it somewhat uncomfortable on terrain loaded with small protrusions.
Best For: Day hikes on well-groomed trails, road, or sand in hotter weather
High Points: The same memory foam, cork, and recycled plastic footbed found in the women's mesh version earned these kicks high marks in comfort.
Bogs Jamison 
They Say: For recreational hikers who stick to shorter, well-groomed trails. The shoe is 100 percent waterproof, so it works in muddy terrain or near streams.
We Say: Consider these a kind of dry suit for your feet: they repel water like a pair of positively charged magnets. The super-flexible materials make them extremely comfortable but not overly supportive, so you won't want to take them off trail or on long hikes.
Best For: Short hikes, mud, stream crossings, puddles
Back to the Drawing Board: Being waterproof has drawbacks, like compromised breathability, something the Jamison tries—somewhat successfully—to overcome with moisture wicking and anti-stink materials.
---
Web Extra: More Trail Shoes! 
Keen Glarus
Adidas Zero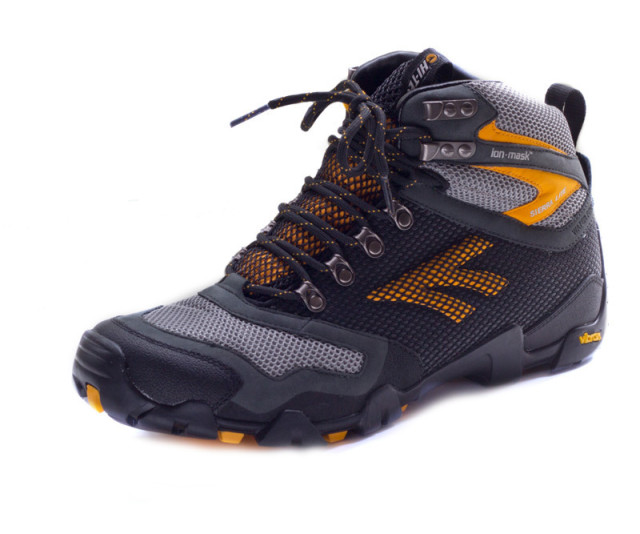 Hi-Tec Sierra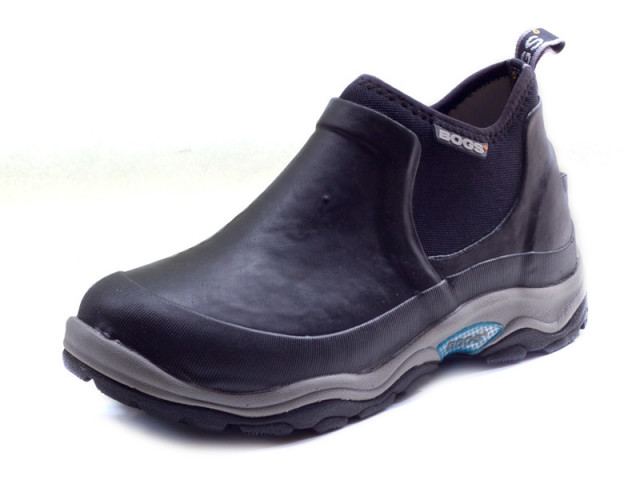 Bogs Bridgeport
TOP WOMEN'S TRAIL SHOES | TOP MEN'S TRAIL SHOES | TOP COED TRAIL SHOES