Article
Reservoir Bulldogs
As a countdown looms, activists fight to save Portland water's open-air icons.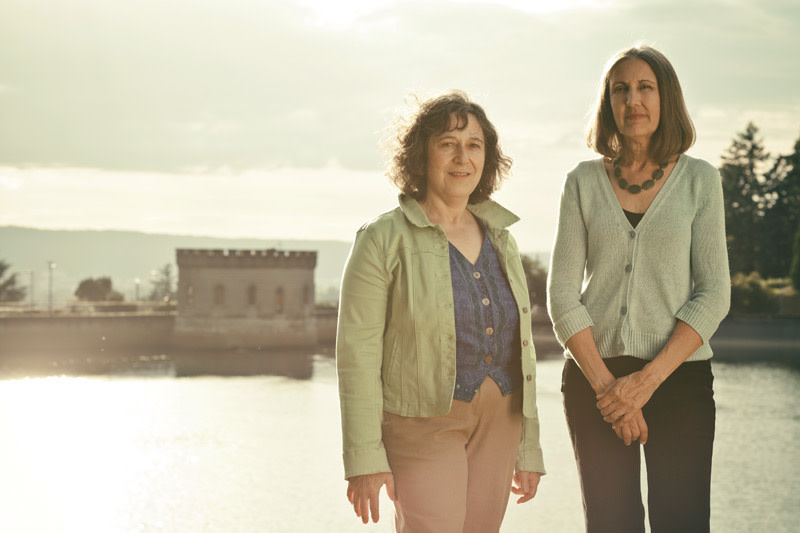 ON ITS WAY TO PORTLAND FAUCETS, Bull Run water flows through striking open reservoirs at Mt Tabor and Washington parks. With their stony stateliness and surrounding parks, the basins are like a larger, more imposing version of the Benson Bubbler: a physical pledge of old-fashioned generosity and reliability.
The 9/11 attacks sparked a scare—the enemy could poison our vital fluids! And ever since, the reservoirs' future has been uncertain. Now, federal health regulations adopted in response to a lethal 1993 parasite outbreak in Wisconsin could spell their doom. For citizen activists who have battled bureaucracies on both coasts, the zero hour approaches.
"The reservoirs are part of an elegant, green, affordable system," says Regna Merritt of Oregon Physicians for Social Responsibility. "They've functioned beautifully for more than 115 years. There is no science behind the decision to get rid of them—none."
The issue is, pun intended or not, deep and murky. But here's basically where things stand: a current Environmental Protection Agency rule demands that all open-air drinking water reservoirs be dismantled or covered by the end of this decade. However, the Obama administration has ordered all federal agencies to review "onerous" regs, and several cities argue that this rule is clearly onerous. New York City has already won a deferral for its 164-acre reservoir in Yonkers, and the EPA is considering scrapping or revising the whole rule.
While the City of Portland lobbies for the rule change, it has already approved a construction timetable for replacing the reservoirs with underground tanks. State health authorities insist that the city must stick to that schedule, even while the federal rule is under review. Since some of the work starts this summer, reservoir advocates worry that it could soon be too late, even if EPA eventually changes course.
For Floy Jones, the founder of Friends of the Reservoirs (she estimates she has invested more than 10,000 unpaid hours in the cause), the complicated situation sparks very simple outrage. "I truly believe this will degrade our water," says the 57-year-old Portland native. Jones cites the open reservoirs' ability to disperse radon as one of many benefits. Plus, "It will raise water rates, and for no discernible health benefit."
The activists' high card is the fact that the Bull Run system, including the park reservoirs, has never shown signs of the kind of health threat that the rule supposedly addresses. They have pressed their case in a recent DC hearing, and hope Oregon's junior US senator, Jeff Merkley, can follow New York's Chuck Schumer in convincing EPA to allow a delay. Merkley and his staff appear to be looking into the matter.
To advocates, saving the reservoirs would not only be practical—the city recently spent $40 million upgrading them—but would also preserve important symbols. "Portlanders want to be connected with their water," Jones says. "Why would we want it out of sight, out of mind?"