Indulge
From Farm to Face
The Spa at Washington's Salish Lodge lets you create your own custom body scrub—from the ingredients in the on-site organic garden.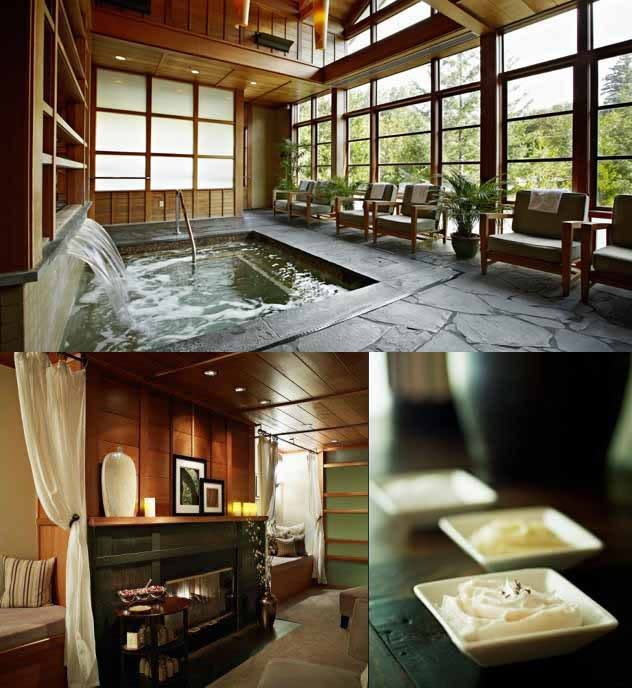 We've all heard of the farm-to-table movement (or those of us who have lived in the Northwest for longer than four minutes, anyway). But Washington's Salish Lodge, an 84-room hotel perched on the edge of the massive 268-foot Snoqualmie Falls, has taken the local eating trend one step farther with its spa's new Herb and Honey Scrub Bar.
The Bar makes use of the Lodge's new organic garden—part of a multimillion dollar renovation completed in February—by letting guests work with a spa mixologist to combine garden stars like chamomile, thyme, lavender, and sage with honey from Salish's on-site apiary (new in 2011) in a custom body scrub. Guests even take home a small jar of their unique blend when they're done with their treatment ($125).
Opened in 1916 as an eight-room inn, Salish Lodge underwent a significant renovation over the last two years, overhauling its 84 rooms, including a new class of 21 fourth floor "Spa Club" level rooms. These feature soaking tubs, bath butlers (don't get any ideas, that just means an assortment of scrubs and salts) for your two-person jetted tub, and nightly turndown service. Sweet dreams all but guaranteed.
Rooms from $209