Getaway Guru
Reduce Your Wait Time in PDX Security Lines
A new TSA program lets some passengers use a separate—faster—security lane at PDX.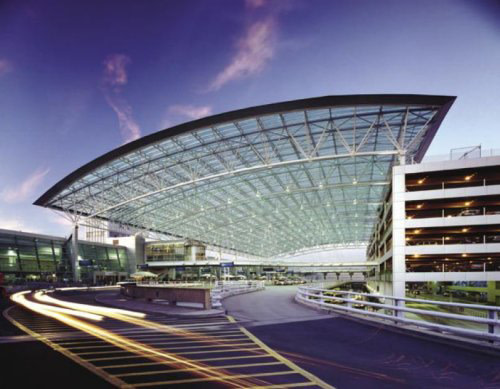 Security line wait times at Portland International Airport can tip past 15 minutes, sometimes 20 minutes, during peak travel hours. But thanks to a newly expanded TSA initiative, some passengers—maybe you!—won't have to wait as long. Last week PDX expanded the TSA's Pre-Check program—a kind of pre-screening program that lets approved passengers use a separate and typically faster line—to five airlines: Delta, American, US Airways, United, and Alaska.
Pre-Check program members simply enter their membership information during the reservation process, and after check-in, can use an expedited security screening lane. Usually. As a security measure, occasionally members are (randomly) excluded from using the lane. Members are allowed to leave their belt, shoes, and jackets on as they pass through the metal detectors, and leave their laptops and bags of 3-ounce liquids in their carry-ons.
Sounds dreamy. But not everyone can do it. Many Pre-Check-ers are upper-echelon frequent fliers who received invitations to join the program from their preferred airlines. To become a member, passengers must submit their name, date of birth, and gender to the airlines, who share it with TSA for vetting.
Travelers who didn't receive an invitation can still join the Pre-Check by applying for a Customs and Border Protection-approved Trusted Traveler program, such as Global Entry. But there's a catch: Portland doesn't have an enrollment center, so joining the program requires a visit to Seattle (or another enrollment center) for in-person interviews and fingerprinting. And there's also the matter of the $100 membership fee.
That's a lot of hoop jumping to save a little time. Little wonder then that since Pre-Check launched in October 2011, less than 1.7 million passengers have made use of the program (TSA typically screens that many people per day). Still for folks who travel regularly, it could be worth it. —Sara Gates