Happenings
See Spot Sip
Take Fido with you next weekend on the Canine Uncorked Wine Tour, where you'll get tastings at 11 Willamette Valley wineries and Fido will get the royal treatment.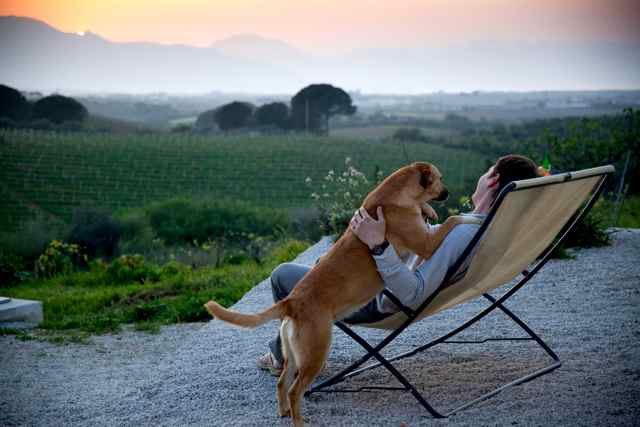 Next weekend's Canine Uncorked Wine Tour pairs two of our favorite things: pooches and pinot.
The one-day event lets you bring your dog to 11 North Willamette Valley wineries for a day of sipping (for you) and pampering (for your pooch). The $40 "License to Taste Passport" nets you tastings at all 11 wineries, plus activities for your pup, and the proceeds go to the Oregon Humane Society.
Tasting passports are available through the Oregon Humane Society website through July 23. Here's a sampling of what your $40 gets you—besides a warm and fuzzy feeling (that isn't just on account of the wine).

Tastings at A Blooming Hill Vineyard, Apolloni Vineyards, David Hill Vineyard & Winery, Elk Cove Vineyards, Garden Vineyards, Helvetia Vineyards, Kramer Vineyards, Montinore Estate, Plum Hill Vineyards, SakeOne, and Tualatin Estate Vineyards.

A swim and a sundae at Apolloni Vineyards. The vineyard will host a doggie pool and doggie sundaes, and OHS dogs looking for homes will be on hand to steal your heart away.
A massage from Heal NW Animal Massage at Elk Cove.
A chat. You'll find pet communicators at Kramer Vineyards to tell you what Fido REALLY thinks of the food you've been giving him.
A fashion show. Lexidog and Sweet Pickles Designs show off the hottest trends in doggie fashion and grooming at SakeOne. Haute dog!
Photo courtesy Napa's Wine Country Dog Concierge