Mudroom
Fantasy Mayor 2012
Candidate: Patricia McCaig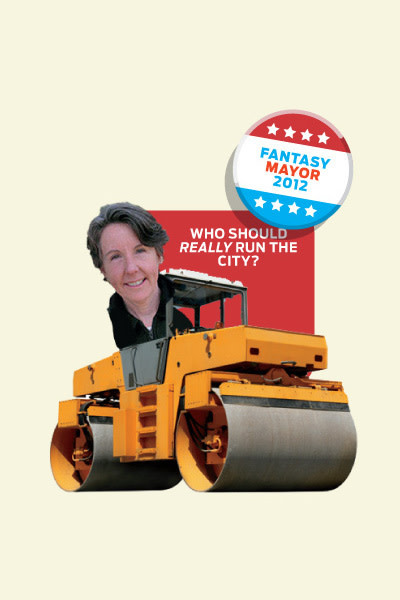 BIO
This local power broker, insiders say, saved John Kitzhaber's once-floundering bid for a third term. She then became the new guv's consigliere on the huge Columbia River Crossing bridge project … after working for a CRC contractor. Triple play!
THE

APPEAL
We all kvetch about politicians who don't "get anything done." To judge by her apparent success in pushing a multibillion-dollar bridge few people (aside from highway planners and construction workers) seem excited about, McCaig would make a perfect one-term steamroller to flatten stubborn constituencies. Clackamas County voters reluctant to pay for a new Sellwood Bridge? CRUNCH! Nostalgists for uncapped reservoirs? SPLAT! What else you got?
THE

DRAWBACK
McCaig scored $72,000 for her work for Kitz and more than $100,000 for her CRC efforts. If we decide we need her, can we afford her?