Scene & Heard
French Connection
Portland State University vice president Francoise Aylmer recently became France's honory consul.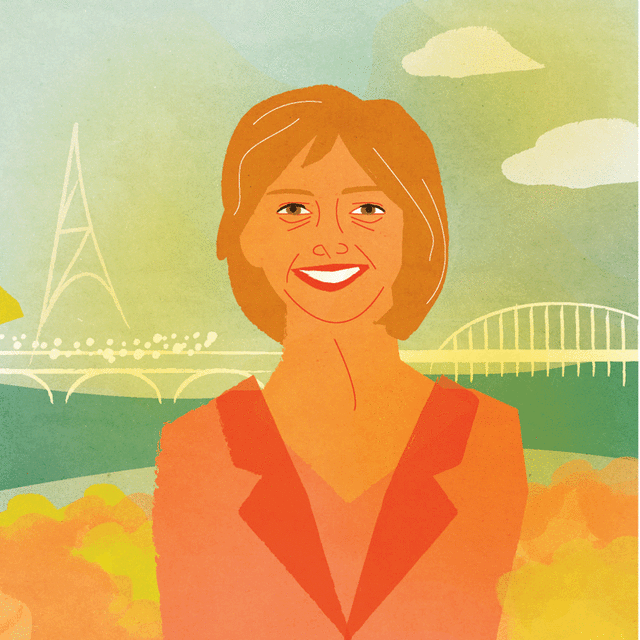 …keep the global gears turning (for free). An "honorary consul" does the grunt work of international affairs: handing out passports to about 3,500 French citizens in Oregon and Southwest Washington, who would otherwise have to trek to consulates in San Francisco or Seattle. Aylmer, a 61-year-old Paris native, has lived in the US since 1966 but arrived in Oregon just a year and a half ago to run PSU's fundraising department. Meanwhile, La Patrie needed a new volunteer representative here. "Maybe people will think I have a whole staff, but it's just me," she says. "I do have an emergency phone to call San Francisco."
… speak to the natives rather slowly. "People think the French accent is cute. I can never say anything important in the first 30 seconds. People are just thinking about the accent and never hear anything."
… work for a tough crowd. While unpaid, the position is no joke. "The French Senate had to confirm me," Aylmer says. "And then the State Department has to say you're OK."
… perform somewhat odd duties. "If a French citizen dies here, and their ashes are shipped back to France," she says, "I stamp a seal on the urn." When France held its presidential election this spring, Aylmer oversaw an official polling place at Northwest Portland's French American International School. (The more than 200 expats who voted via the Portland station supported Socialist winner François Hollande over incumbent Nicolas Sarkozy by roughly a four-point margin.)
… belong to one of Portland's quirkiest international clubs. France is one of 25 countries with some form of diplomatic presence here—a group that ranges from the obvious (Germany) to the unlikely (Iceland, Barbados, and Lithuania).
… adapt to local customs. "When I arrived here, I learned about this idea of 'Portland polite.' A Parisian always says what she thinks, so it's an adjustment."
… not take long lunches. Contrary to stereotype, Aylmer polishes off her seared halibut in less than an hour and gets back to work.