Music
Rock Locally
Bono is, like, so bourgeois. Get your groove on with new music by one of these homegrown rock stars instead.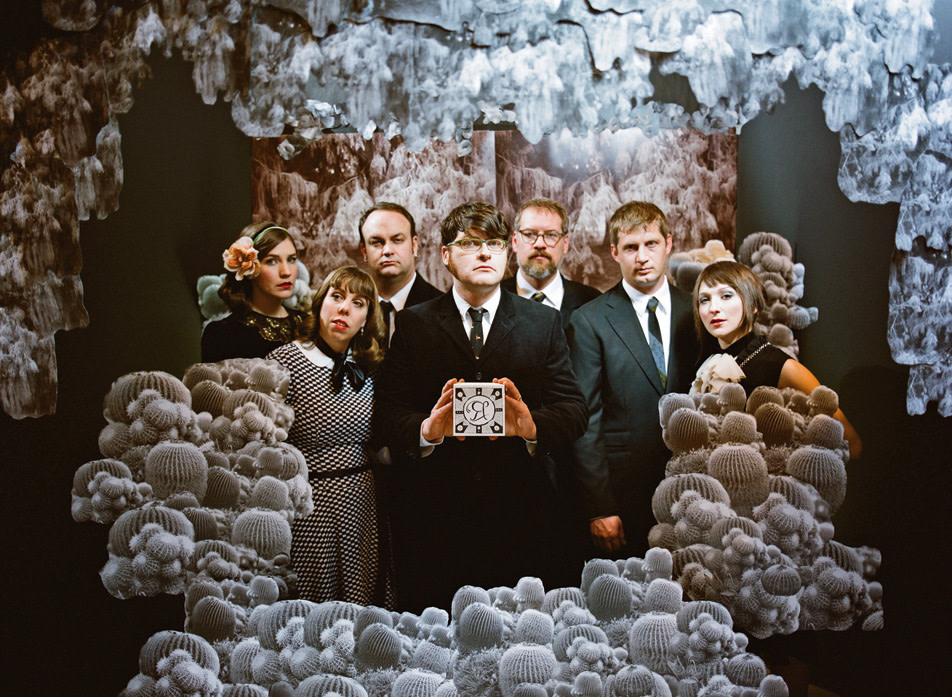 With the advent of iTunes and illegal downloading, the mainstream music industry currently resides in a ditch (in a flaming ball of scrap metal, to be precise). But this month brings hope: rainmakers like U2, Kelly Clarkson, and Morrissey all will release records. However, since we live in Portland, where, fortunately, great music is a low-hanging fruit, we can choose to buy local. Here's a look at a few new albums by Portlanders and how they stack up against the big names of spring.
Instead of U2, try The Decemberists
Bono and the boys are the biggest band in the world; Colin Meloy and his dapper crew are the biggest band in … town. Their latest album, The Hazards of Love (March 24, Capitol), is another ballsy cross-pollination of classical composition and indie rock. But here's what makes Love the group's best record yet: it rocks. Hard. And not just with a perfunctory wailing guitar solo, but with the kind of take-your-pants-off-and-twirl-them-over-your-head madness that would sound at home on a Sabbath record. Click to the twofer of "A Bower Scene" and "Won't Want for Love," crank it up to eleven, and wait for the cops to show up.
Instead of Kelly Clarkson, try the Thermals
"Since U Been Gone" makes us feel fierce. That doesn't mean Clarkson isn't still headed for one-hit wonderdom. The Thermals, on the other hand, have become the best pop-punk band in America without the aid of a TV popularity contest. Now We Can See (April 7, Kill Rock Stars) doesn't tinker with their bass-drum-guitar formula—when their music induces fits of rapturous pogoing, why should it?
Instead of Morrissey, try M. Ward
Moody Brit or a prodigal son who runs with A-listers like My Morning Jacket, Conor Oberst, and the singer/actor Zooey Deschanel? (The Ward/Deschanel band is called She & Him.) Like there's really a choice to make. M. Ward's high-lonesome wail beats Morrissey's whimpering pout any day, and his latest collection of jangly pop, Hold Time (Merge), is out now.