The WORKS
Rubberband Installation at The Works
TBA: cool things to see while waiting in line.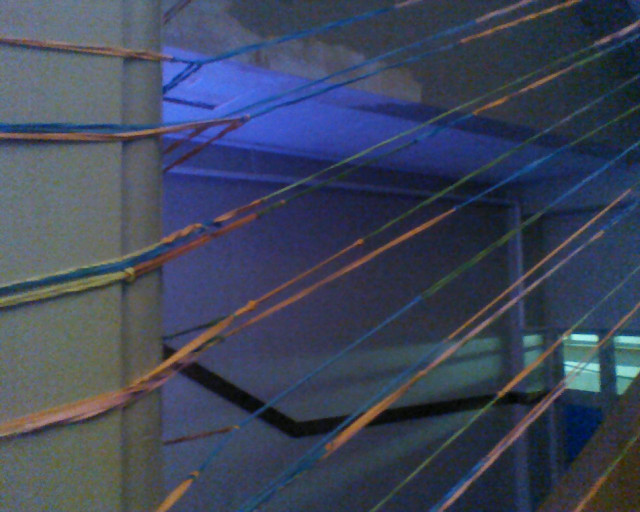 Gang Gang Dance was awesomely loud as the opener at The Works last night. TBA's perpetual after party is at Washington High School this year. Don't let decibel levels dictate what you see there. There are equally awesome, quieter art pieces to soak up— and its definitely worth a few return visits for me.
Who Made This?
Stretched taut up the high school stairs is this whimsical installation that makes smart use of the humble, vaguely school-marmish rubberband. The bright rubber, and knotted home-grown-ness felt perfectly suited the stubbornly local feel of last night's party. I love an installation that makes the vibe visible—in this case, the energetic anticipation of the people in line—waiting to get in, hearing the thump of music, and the rumble of a crowd.
Totally great. I'll check around for an artist. But drop a note if you already know!