The WORKS
Look up and See the Lights!
TBA: more cool things to see while waiting in line.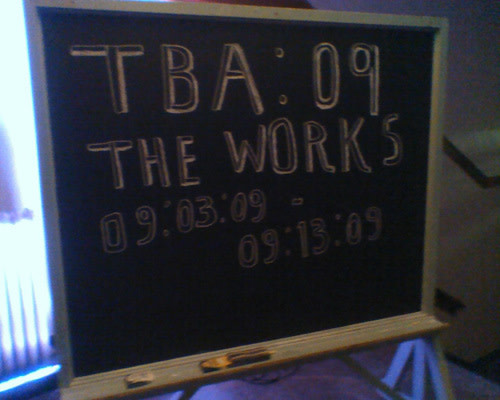 If you are back around The Works on Saturday, Sept. 5, at about dusk, look up and see the light show.
I love this pride-of-place piece. It gives a focus point to a series of strong, smaller light installations throughout the building, and honors the formalism of the architecture—did anyone else read all the inspirational education quotes carved into stone entryways?
The big light show is only back one more time: this Saturday, Sept 5 starting at dusk. Definitely worth stargazing if you are waiting in line to see Ten Tiny Dances that evening.
Here's Some Artist Scoop
Really Big Video, Inc. is the Lake Oswego based company who put together the four-and-a-half minute looped projections.
Patrick Harvey, the video projectionist who created the project, took pictures of the building, and used them to build progressive slide projections of colored and patterned light. He illuminates the columns above Washington High School's front doors, sometimes the light holds static, sometimes it highlights the architecture and sometimes it moves in slow stars-in-the-night-sky patterns.
Stop and say hi to Patrick, he's running the projections out of the back of a truck parked out front of the Work. Ah, the magic of the macbook.