Currency
Taking Stock
Through the Stock program at Gallery Homeland, group patronage helps to keep local artists afloat.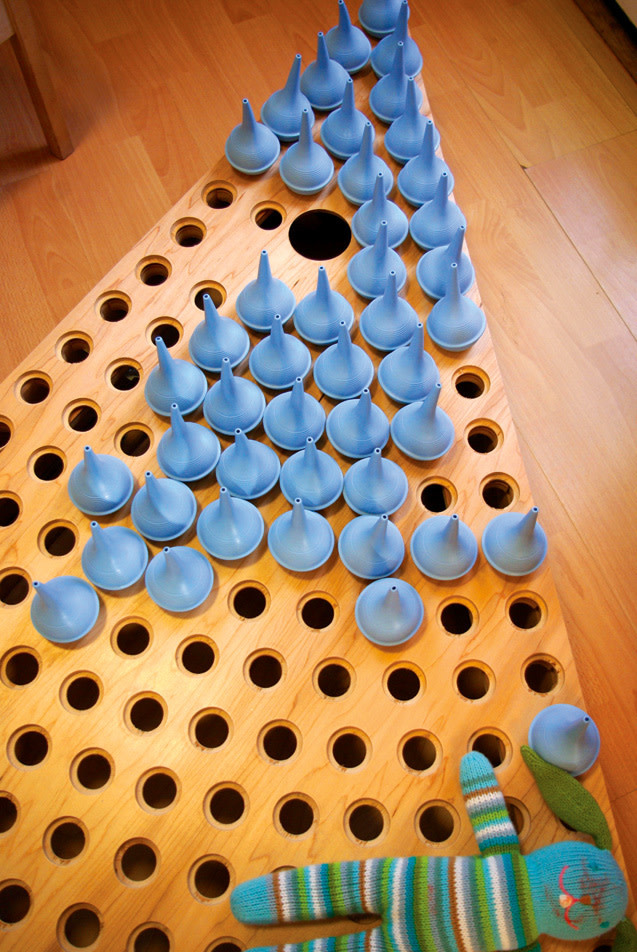 ARTISTS OF EVERY ERA HAVE HAD THEIR FINANCIAL SAVIORS: Italian Renaissance painters in Florence had the Medici family; the hotshot Young British Artists had mega-collector Charles Saatchi. ?
And here in Portland? There's you and me, thanks to the burgeoning arts effort known as Stock. Once a month, Stock founders Katy Asher, Ariana Jacob, and Amber Bell (all artists) put together a communal meal of soup and side dishes at Southeast's Gallery Homeland and invite local artists to bring their project proposals to the table. Diners pay $10 for the meal and vote on which project they think should receive the night's proceeds. Any artist can submit a proposal, and anyone can come to dinner. At the first Stock dinner, Dafna Margalit won $233 for her sculpture The Story of Birth, and at the second, in August, Stock patrons awarded $500 to Mariah Maines and Jess Hirsch for their Portland Healing Project. Those who don't win the cash score on another front: networking. Asher, for example, has been surprised by the many new faces at the dinners. "It shows me that there is this creative brew in Portland populated by all of these artists whose work we may not have seen," she says.
Until Stock, that is.