Literary Life
All Things Alexie
Opinions, philosophies and ramblings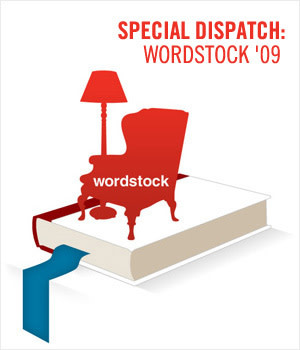 To be fair, he warned us from the outset that this was not in any way going to be a G-rated speaking engagement, something most of us were too happy to hear. But one of Sherman Alexie's latest books, The Absolutely True Diary of a Part-Time Indian, is an award-winning young adult (YA) novel, which is why I figured the Special Events Stage, which was packed to the rafters, had a fair number of younger fans in the room, most of them male tweens. Alexie's latest short story collection, War Dances, is absolutely not written for the younger set. It's chock full of anger, sex, deep sadness, and, perhaps most shocking of all – poetry. "I'm back to my NC17 self," Alexie crowed at the beginning of the reading. "You have no idea how awful I am."
He dove right into the deep end by riffing about sex. Specifically, sex in YA novels, which led him to an early memory of his alcoholic father telling him and the rest of the neighborhood boys about pleasing women sexually. This topic yielded several very explicit jokes about dancing and female anatomy, a five-minute ramble that would've had most of us falling out of our chairs had we not been stuffed so tightly together. I noticed the tween boy beside me turn red as a crayon and fumble with his copy of Alexie's book on his lap.
Other topics on which Alexie has strong opinions:
Alexie on his writing themes: "I've spent my life writing about my father. I'm stunned I have a career at all."
Alexie on technology: "There's just no anticipation anymore," he said. "No one is going to stand in front of Tower Records waiting for an album to debut."
Alexie on Obama's Nobel Peace Prize win: "Maybe your definition of peace is different than mine. I voted for him (Obama), but this is just bull(expletive)."
Alexie on being a "junior": "Men! Stop naming your sons after yourselves … it's egomaniacal …and on my rez there's a tombstone with my name on it. Stop it!"
Alexie on effective control of body odor: "Face it, Tom's (Natural) deoderant doesn't work. Please use regular deoderant. Do it for me. Do it for an Indian."