Literary Life
Word to the Book Nerd
Six Wordstock writers to watch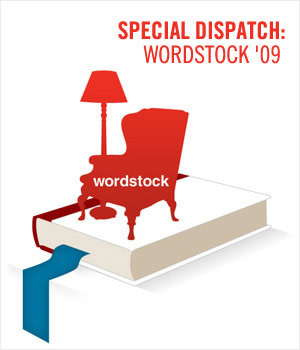 Woodstock, the hippie music festival, was all about free love, getting seriously Zen, and searching out mind-bending, new experiences. Granted many of them were hallucinatory or fueled by Sly & the Family Stone, but that's cool, right? Portland's literary festival and pun-ish namesake, Wordstock, riffs on some of those same themes this year, and in today's slouching economy, nothing could be more refreshing.
While Wordstock isn't exactly free, it's cheap and accessible. Just five bucks per day pipes you into the Oregon Convention Center and puts you in the orbital pull of more than 150 writers of every stripe. And this year it's easier than ever to discover a new author or genre guaranteed to stoke your literary appetite. Sure, there are a couple of big names that require extra dough—and we think they're worth seeing—but there are plenty of other scribes and styles to explore that won't tug on your wallet. Here's a half-dozen can't-miss Wordstock offerings:
Sherman Alexie This guy seems to have the magic touch. No matter what form Alexie attempts—short stories, poetry, novel, young adult fiction, or screenplay—he wracks up literary accolades with the finesse of a pool shark. Check out Alexie's novel Reservation Blues, where he stretches the conventions of storytelling by combining traditional Native-American myths with magical realism. Another good reason to catch him in person: he tells great dirty jokes. (A $20 fee includes a copy of his latest short-story collection, War Dances.)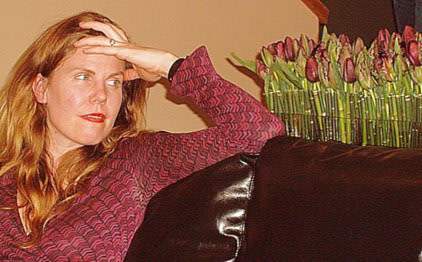 Chelsea Cain We know one thing for sure: former Oregonian reporter Cain gives good gore. And she eschews most of those lame stereotypes that stalk the thriller genre by making the protagonist in her wildly popular Heartsick trilogy a leggy, sexy serial killer of the female persuasion. Her latest book, Evil at Heart is also a New York Times bestseller.
Ethan Canin It's not enough that Canin is Einstein-smart (he attended Stanford University, the University of Iowa Writer's Workshop and then Harvard Med School), but he's also a lyrical, almost hypnotic, writer. If we didn't love him for his talent, we'd have to hate him for his stratospheric IQ. Good thing he won us over with his thoughtful story collection Emperor of the Air. His latest novel is America America, a sprawling story about the corrosion of social and economic class.
James Ellroy He's the Demon Dog; a self-described "white knight of the far right" and "foul owl with the death growl." Ellroy's provocative antics in interviews and at public readings is just one reason to catch his appearance. Another reason: this guy has written some of the most engaging crime and historical drama fiction out there. Several of his novels have been made into movies, including L.A. Confidential and The Black Dahlia. His latest tough-guy tome, Blood's A Rover, concludes his American Underworld trilogy.
Peter H. Fogtdal First, you should know that during his reading Fogtdal will probably hop around, stand on a chair, shout and/or wave his arms wildy about his head. This Dane is as much a performer as he is a skilled writer. Fogtdal has written 12 books in his native tongue, but recently released his first novel in English, The Tsar's Dwarf, a novel well-reviewed for its humor and raw intensity.
Joyce Maynard She's a journalist with enviable writing chops who's been published in all the usual places: the New York Times, Newsweek, Salon, USA Weekly. In 1999 she published a shocking memoir, At Home in the World, that detailed her affair—when she was 18 years old—with reclusive author J.D. Salinger. But following her adventures in fiction is just as satisfying. Her novel, The Usual Rules was deemed one of the 10 best books of 2003 for young readers by the American Library Association. Her latest offering, Labor Day, is a mesmerizing story about a drifter who changes the lives of a damaged family.