phile under: art
Continuing Through January
the good news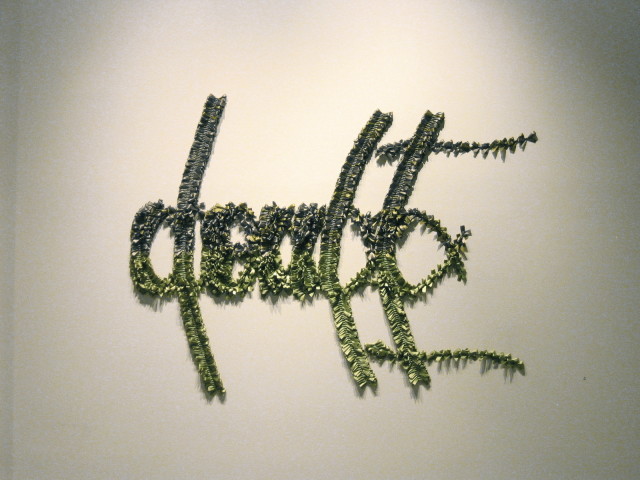 Happy 2010!
The many exhibitions in Portland that I somehow don't have time to see (and the many more I don't have time to write about) are an ongoing source of regret for me. I console self with the thought that it's a good thing that there are too many shows to see. It means we've reached some kind of critical mass, and I wouldn't want it any other way.
Still I'm thrilled that several December shows are extended dance remix versions, some by a couple of days, some running through January.
Molly Roth is at Gallery Homeland through the end of January.
John Berry's paintings are at Half/Dozen through the end of the month as well. And before the holidays bent my mind sideways, I'd been of a mind to write about Berry's work as aphrodisiac inviting me to fall in love with painting again. I've been given a 30 day extension. Whew.
The Anniversary Portrait Show at Nationale will be up through January, a sweet group show of portraits by a number of interesting artists.
And I still have a couple more days (through Jan 4) to see Genevieve Dellinger's 4/4 at Stumptown on SW 3rd.
Ready, steady, go.