phile under: art
Good Night, Sweet Princess
Fontanelle to close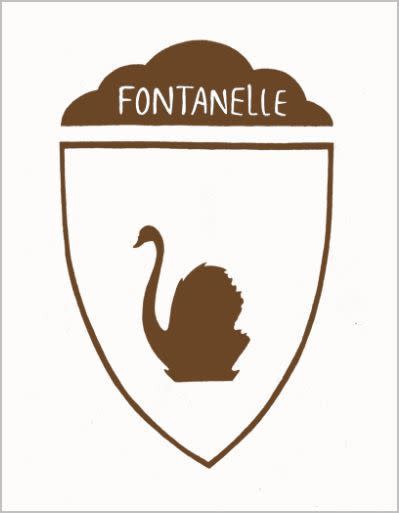 I usually don't want to write about gallery closings. I see the value in summing up, but if anything, I think the media are generally too enthusiastic about documenting the demise of a dynamic cultural enterprise. And yet, I regret perhaps not doing more to sum up the work of one of Portland's more important independent galleries, TILT, when it closed (or rather transformed into the itinerant curatorial enterprise, TILT Export).
So it is that I celebrate the very good work of Leslie Miller and Jess Fogel at Fontanelle Gallery (205 SW Pine) . Fontanelle will close at the end of January. And just to get nostalgic for a moment, this is also the location that Elizabeth Leach Gallery inhabited well before Leach established the permanent Pearl District home for her gallery and the location where Eva Lake curated some fine, fine shows for Chambers Gallery before its northward move.
Fontanelle may be remembered for an illustration/figurative aesthetic that riffed on a melange of Chris Johanson/Carson Ellis/Marcel Dzama with a healthy queer thread. Mostly it will be remembered for showing work that wasn't finding exhibition elsewhere. I'm particularly grateful to Fontanelle for debuting exhibitions by Midori Hirose/Josh Orion Kermiet and Oregon Painting Society. And I'm looking forward to seeing the book collaboration between Fontanelle and Mark Searcy document the gallery's year-and-a-half of exhibitions. Fontanelle goes out with a bang with a closing party Friday, January 22, 7-9 PM w/ DJ Party Martyr.