phile under: art publications
Trio of New Art Publications for Portland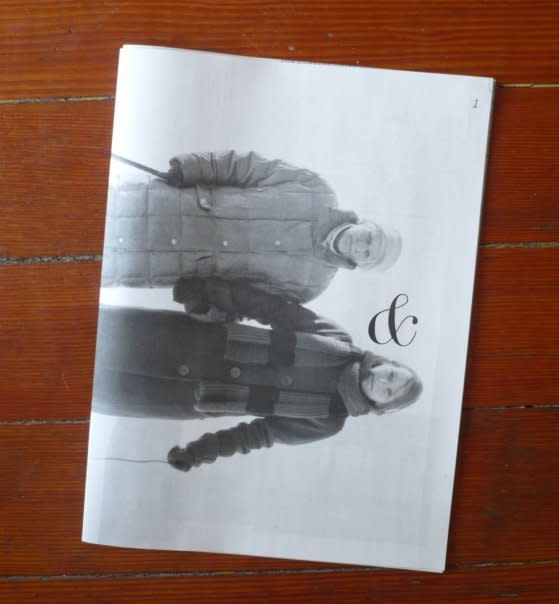 Tonight and tomorrow night, experience the one-two punch of two launch parties for two new arts publications based right here in Portland.
First is and&review, edited by Mia Nolting and Rachel Peddersen, which launches tonight with a party at TIGA (NE 15th and Prescott) from 7-10 PM.
And launching tomorrow night with a party at Reading Frenzy (921 SW Oak) , from 7-9 PM is Forrest Martin's new arts magazine, Death, supported by a Stock grant.
Both and&review and Death are available in some form online. and&review is free in print form as well (Nationale and PNCA have copies, I believe).
Plus (no party, but you could perhaps buy the editor a drink) Lorna Nakell has recently started Arts Interviews with intros to artist/curator's Derek Franklin and TJ Norris, thus far.
Congratulations to all.