phile under: theater
Coho's World Premier Summer
Tickets for Coho Production's summer season is on sale now.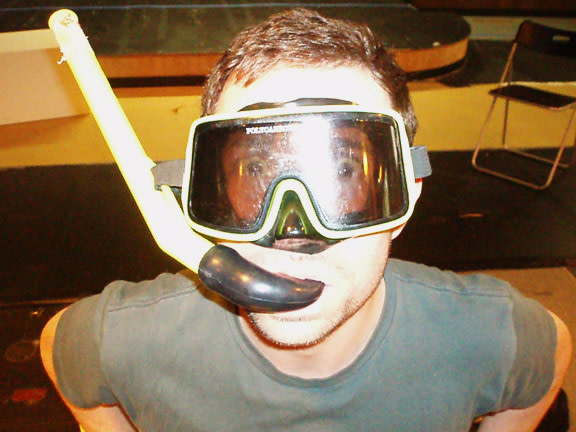 Summer theater is traditionally filled with sticky folding chairs at various fringe festivals, or a single burst of high-brow energy spent trundling to Ashland to see opensy-airsy Elizabethans.
Or skipping out on live performance in favor of blow'em-ups at the multiplex.
Or drinking beer on your porch till the sun goes away.
But there's cool stuff on Portland stages this summer (JAW and TBA, what's up with Sojourn Theatre On the Table show, I wonder?). Coho Productions just announced four world premiers onstage June-August.
The plays are:
"P.S, I Love Your Daughter": a romantic comedy (hello, date night! and then to Lompac afterwards, because its a one-act- fab!)
"Live Girls": set backstage in an exotic dance club (well, we'll go check that out, right?)
"The 24 Hr. Plays": 24 hours, to create 4 one act plays (weee! I love a ludicrous, self-imposed deadline!)
"Fishing for My Father": about fathers, sons, and fishing, created by local actor Chris Harder. Check out his process on his blog, hatcherytheatre.org
Plus, the theater is air conditioned.
And tickets for the whole season are only $50.