phile under: three days off
Weekend Picks
Independence-themed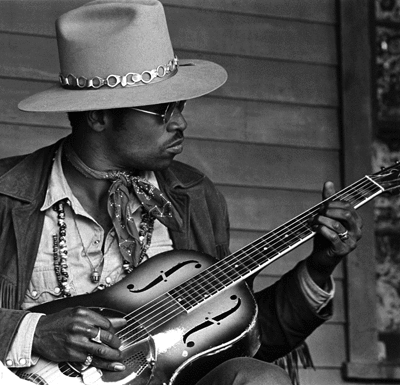 FRIDAY
Safeway Waterfront Blues Festival
Starring a lineup of legends (Taj Mahal, Little Feat, Booker T, among others.) and supporting the Oregon Food Bank, the Blues Festival promises to deliver on the crunchy riffs and soulful squawks that groove so deep and hurt so good.
SATURDAY
What better symbol of independence, than the bicycle? An elegant, free-wheeling machine that squeezes easily through bottlenecks, swerves past pedestrians, and steers completely clear of the gas pump? This month, Charles A. Hartman Fine Art celebrates the bicycle with Pedaling: Bicycle Photographs from Then to Now, a collection of photos from the 1800s to the present, cataloging the many adventures of our spindly steed. 11 AM-6 PM.
Nothing to do the day before blastoff? No worries; Someday Lounge has your pre-func all planned. They'll start a barbecue at 3 PM while the sun's still high, segue into live soul music from 7-9 with the Mothership Band, and then kick into reggae jams with Wakaman. The price? Free as democracy.
SUNDAY
Chamber Music Northwest Protégé Project
OK, countrymen, lend me your ears:
Now imagine that epic tableau, distilled into a simple ensemble performance by one violin, a piano, and a clarinet. The Protégé Project—promoted as the "young, hip" part of Chamber Music Northwest's Summer Festival, presents the Atria ensemble—Sunmi Chang, violin; Romie de Guise-Langlois, clarinet; Hye-Yeon Park, piano; with selected all-American pieces sure to ignite patriotic fireworks. At The Woods in Sellwood; $12 in advance, $15 day of show. Click here to purchase advance tickets.
Your Friend's Yard
Your friend called to say, "Don't make too many extravagant plans." Bring over some beer and cheer, and celebrate your independence unconstrained by schedules and hassles. And your Culturephile will do some of the same.