phile under: first thursday
First Thursday
Still life, simple stones, and surreal painted fables.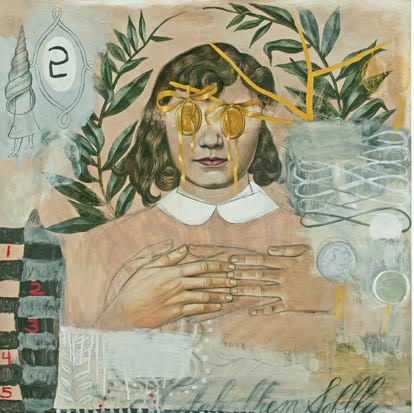 GALLERY OPENINGS
Augen Gallery
Hibiki Miyazaki

This artist's name brings to mind author Haruki Murakami (Wind Up Bird Chronicles). Far be it from Culturephile to force a fit, but the heady, disorienting, whimsical feel of Murakami's writing, would actually be quite nicely accompanied by the images of Miyazaki, which also mix children's-story motifs with a modern, surreal feel.
Chambers Gallery
Echo Pool, Resting Stones
Please permit a haiku:
seven black stones sit,
gazing on pond's reflection,
nothing more than this.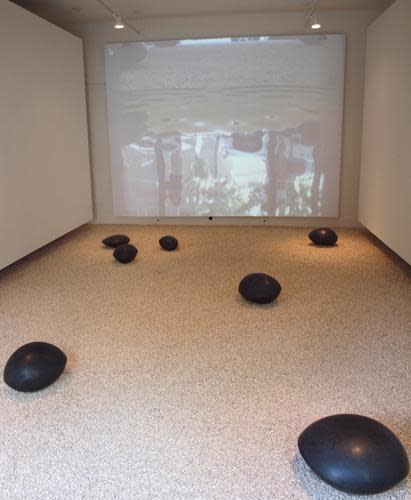 Froelick Gallery
Neptune's Picnic, Patterns and Memories
Katherine Ace's masterful realistic still-lifes in oils, seem to bring to light the cheerful entropy of consumption. Overturned glasses and ravaged rind-fruits sometimes perch atop a drifting pile of loose newspaper, and sometimes are submerged underwater.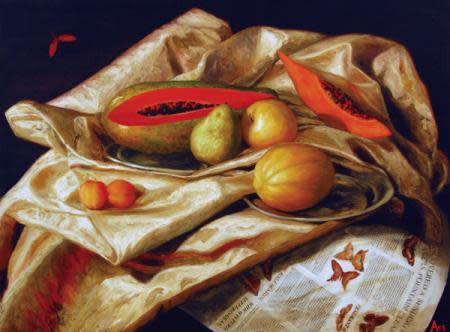 Meanwhile, Charles Dazler Knuff's black bronzes comprised of functional found-object shapes, equally evoke chess pieces, farmscape silos, and factoryscape chimneys.