phile under: music
Oregon Symphony Kicks Off Season Outdoors
Al Fresco concert promises a sparkly season-start.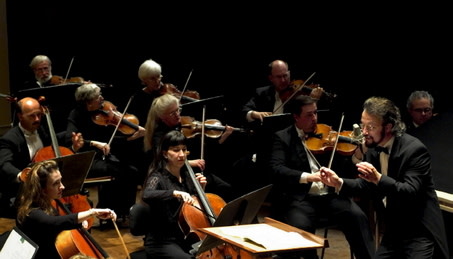 Ballet dancers! Fireworks! The bombast of brass and the swoon of strings! Two conductors! Musical homages to Paris, Vienna, Rome, St. Petersburg and New York! All for free. Tonight, at 7pm, wander your lucky spoiled self over to Tom McCall Waterfront Park to see it. Or arrive at five to catch the Portland Youth Philharmonic and claim a close-in spot, from which you might get a glimpse of Jun Iwasaki, concertmaster and Fall Arts Package featuree.

Culturephile can only feature a few First Thursday picks, but for a more comprehensive list of upcoming events, visit the Arts & Entertainment Calendar!