tune in: television
Tune In: The Speakeasy
New OPB arts & culture show features some names we recognize.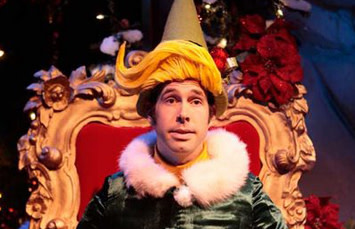 Today, a new arts and culture show called The Speakeasy premiered on OPB, and featured the following content. Culturephile recognizes some of these names, and can't wait for the rebroadcast at 8pm this coming Wednesday.
Between Rooms and Voices — sound artist Ethan Rose brings City Hall to life with a symphony of hums, boops, and other vocal ticks.
Three Roles, Two Plays, One Night — a ridealong with actor Wade McCollum as he races across town between his performances in Santaland Diaries and the very different Dying City.
Secret Portland: HMart — a tour of the Korean super store, H Mart , with Willamette Week Arts and Culture Editor Kelly Clarke.
Insanity with Mike Daisey — a conversation with the actor, author and monologist Mike Daisey about his plan to create a 24-hour-long monologue.
Lunch with Mike Birbiglia — a conversation with the author, comedian and This American Life contributor Mike Birbiglia about his new book, Sleepwalk with Me.
In The Mud — a sonic postcard from the last race in Portland's super-popular cyclocross series, the Cross Crusade.
Back Fence PDX — Doug Lyon, the medical director of Mercy Corps, tells a story about giving blood and finding love (sort of), in Sierra Leone at Portland's regular storytelling event.
The second episode will air on Wednesday, Dec. 29th at 8pm, so stay tuned!
For a more comprehensive list of events, visit PoMo's Arts & Entertainment Calendar!