Out and About
Nikki McClure Book Signing
Come meet renown PNW artist Nikki McClure and buy her most recent book, To Market, To Market at a book signing event on May 14.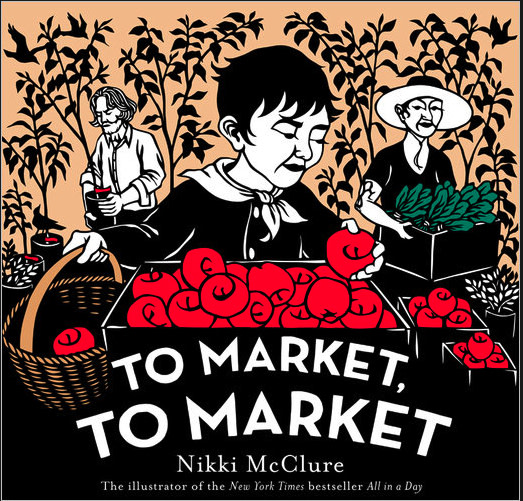 The artwork of Nikki McClure is a marvel. Armed with only an X-acto knife and a single sheet of paper, McClure carves out intricate papercut portraits that celebrate everyday work that's usually underappreciated and unsung, from farmers tilling the land to mothers caring for babies to people sweeping their floors. Her latest book, To Market, To Market, is a depiction of a trip through a farmer's market. Come buy the book, and have it signed by the artist at Land gallery here in Portland on Saturday, May 14 from 3-4pm.
The book follows a mother and her young son on their journey through their local market. Based on McClure's own Olympia, WA market where she herself shops, the book shows a shopping list that includes such ingredients as apples, kale, honey, and smoked salmon. Then the boy and his mother stop at a vendor selling each of the foods on their list.
We're introduced to Michael, the apple farmer, and read about how he grows and harvests the apples and brings them to market, or learn about how Heather the cheesemonger makes her cheeses. Everything is illustrated in McClure's signature style, and accompanied by thoughtful, spare prose that gives great insight into farmer's markets.
It's a beautiful way for kids—and their parents—to learn about how food gets from farm to market, and a perfect chance to meet the artist in person!