Mudroom
Press Play
While some mourn the "death of print," e-publishing gives innovative Portland writers, publishers, and even booksellers new hope.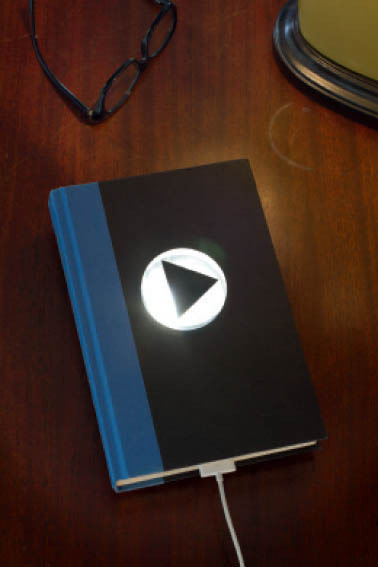 FOR CENTURIES, the printing press served as revolution's most formidable weapon—Martin Luther, Thomas Paine, and Karl Marx all used ink on pulp to ignite change. But this spring, the tweets and Facebook posts that helped end Egypt's dictatorship seemed to signal a new era of activism. And when Portland journalist David Wolman—who has reported on Egyptian resistance since 2008—released his account of the regime change exclusively as an e-book this May, he seemed to join a larger upheaval: electronic media's overthrow of the printing press.
Long-whispered predictions of print's demise are now a full-fledged Irish wake. With e-book sales skyrocketing—up 164 percent between 2009 and '10—and Kindles and shiny iPad 2s proliferating, Johannes Gutenberg's 560-year-old invention often looks like it's clanking toward its final deadline.
But while Luddites wax nostalgic (books "smell good"), a less emotional appraisal suggests a more nuanced—and potentially more exciting—story. Portland's literary innovators are mixing paper and pixels, making money, and reaching more readers than ever.
Indeed, Portland's most venerable small presses have all seen substantial sales gains in the past year—largely by looking at e-books as a fresh opportunity, rather than by abandoning print entirely. Rhonda Hughes, owner of Hawthorne Books, now makes substantial profits on e-sales of older titles that bookstores no longer stock. Tin House, where electronic purchases now account for about 10 percent of sales, must buy back far fewer unsold books from retailers. Kevin Sampsell, who runs the respected micropublisher Future Tense, intends to sell electronic versions of his chapbooks to previously prohibitive out-of-state markets.
These opportunities leave plenty of Portland literati feeling optimistic. "This current period of innovation," says Dennis Stovall, publisher at Portland State's acclaimed, student-run Ooligan Press, "is going to allow more experimentation and an incredible flourishing of small presses." Ooligan now sells electronic versions of most of its 24 books. Stovall expects the imprint will publish some "e-only" titles soon.
Nevertheless, in a city that counts Powell's Books as its most visited tourist destination, angst over books' future isn't hard to find. Downtown, Borders is an empty shell. The 38-year-old Looking Glass Books, which moved from downtown to Sellwood a few years ago, vanished altogether this March. In April, Milwaukie-based comic publisher Dark Horse announced seven layoffs—a grim echo of Powell's dozens of cuts just months earlier.
To some, all this demands a defense of traditional reading. The Oregonian—its own print edition an increasingly wispy testament to change—published several laments. (To wit, "You can't snuggle up to an e-reader" and "As bookstores close, real reading may fade.") Microcosm, a lefty publishing collective that also runs a small bookstore, offered credit to anyone who'd turn over their Kindle. (The promotion garnered more coverage than Kindles.)
However, literacy may end up, like Tom Sawyer, attending its own funeral. In 2009, the National Endowment for the Arts reported that for the first time in 25 years, American adults reported reading more literature. At Multnomah County Library, which has boasted the nation's highest per-capita circulation for eight years, e-book downloads increased 47 percent last year—but print circulation went up 6 percent, too. Dark Horse launched its catalog on the iPhone and iPad this spring after a projected tenfold increase in digital comics sales.
But perhaps the most startling, and intriguing, sight on Portland's lit-business horizon is Emily Powell, vice president and heir apparent at Powell's Books, flipping though a Michael Lewis title on her iPhone. "I was surprised I liked it, obviously, because I love print books," she says. Powell says she is considering bundling an electronic version with every print sale. She believes e-books will actually hone indie stores' edge over big box retailers, helping Powell's balance mainstream appeal, local niches, and esoteric curiosities.
Wolman, for his part, admits to "old-fashioned biases." But in a few short weeks, he saw his 11,000-word Cairo dispatch shoot into Amazon's top-five sales ranking for digital "singles," a new category of works shorter than the typical book but longer than most magazine articles, generally (like Wolman's "The Instigators") priced at $1.99.
"I didn't realize how powerful this medium was until I published this piece," Wolman says. "This is breathing life back into long-form journalism."
As word-lovers sort through an epochal change, one thing is obvious: reading, writing, and publishing will be different. Maybe that's not all bad.