Mudroom
Five Questions For… Deborah Reed/Audrey Braun
Portland novelist Reed—with help from her gory-thriller-writing alter ego braun—discovered a path to self-publishing success.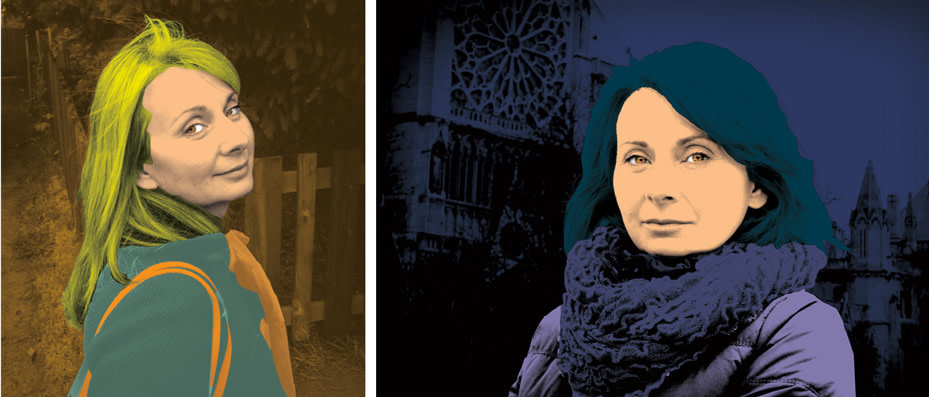 You wrote for 14 years before creating a pseudonym—Audrey Braun—and self-publishing a thriller. A Small Fortune made the best-seller list for "action adventure" titles for Amazon's Kindle e-reader. What happened?
Deborah (left): I finally took control of my destiny. I self-published A Small Fortune and entered a novel under my own name,Carry Yourself Back to Me, in an Amazon contest—behind my agent's back. Amazon's new publishing imprint, Amazon Encore, offered the Deborah Reed/Audrey Braun combo a three-book deal. A Small Fortune has been rereleased in paperback, and Carry Yourself Back to Me, my literary fiction book, was released in late September.

Audrey: And while Deborah was getting her act together, I was developing a trilogy based on the characters in A Small Fortune.
How do Deborah and "Audrey" differ as writers?
Deborah: I write literary fiction with a poetic touch. I labor over my words. In fact, Carry Yourself Back to Me took five years to write. Audrey Braun, however, doesn't give a damn.

Audrey: She makes such a big deal out of everything.
What inspires these very different personae?
Deborah:
One of my favorite authors, Per Petterson, says you should be able to tap your foot through an ?entire book. I love listening to Hank Williams, Lucinda Williams, Otis Redding, Patsy Cline, and the Replacements as I write. I love the sad songs more than anything else.
?Audrey:
Meanwhile, writing comes fast and easy for me. I am inspired by urgency—being able to frighten and entertain readers at the same time.
Given your unconventional—but, as e-readers and self-publishing become more popular and accepted, increasingly common—career path, do you have any advice for aspiring writers?
Deborah:
Just sit in the chair. It doesn't matter what comes out, just sit down and do it. Anticipate that everything you write initially will often be terrible.
Audrey:
Write with abandon and do not be afraid to write a gushy sex scene or describe a gaping bullet wound in a character's neck or to rip someone's face with your fingernails (as happens in A Small Fortune). Don't censor, and see what happens.
What's your vision for the future?
Deborah:
Finishing my MFA from Pacific University next June, and then traveling to places like Italy and France to teach and speak at writing conferences.

Audrey:
I plan to wrap up my second book in the Small Fortune trilogy, which was helped by a recent on-site research trip to the south of France. I also plan to not let Deborah be such a downer. Sometimes she really kills my buzz.