press desk
Helping Oregon's Cash-Poor Stay Culture-Rich
A recent announcement from Portland's arts & culture director Cary Clarke.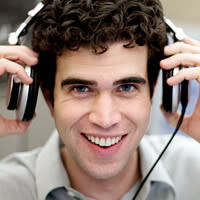 After a hugely successful pilot last year, the program Music for All returned starting Monday, Oct. 3 with a new name – Arts for All – to reflect its expanded reach. This season, 32 arts organizations spanning disciplines such as theater, dance and music will make performances more accessible to low-income citizens by providing $5 tickets for those with Oregon Trail Cards, almost tripling the previous options. For those eligible for $5 tickets—or the more fortunate looking to support a worthy cause—here's a list of organizations currently participating in Arts for All:
All Classical | Artists Repertory Theatre | Aurora Chorus | BodyVox | Cappella Romana | Chamber Music Northwest | Friends of Chamber Music | Miracle Theatre Group | Northwest Dance Project | Northwest Film Center | Oregon Bach Festival (June/July) | Oregon Ballet Theatre | Oregon Children's Theatre | Oregon Symphony | Pacific Youth Choir | Polaris Dance Theatre | Portland Baroque Orchestra | Portland Center Stage | Portland Chamber Orchestra | Portland Opera | Portland Piano International | Portland Playhouse | Portland Rose Festival Grand Floral Parade | Portland Symphonic Choir | Portland Taiko | Portland Vocal Consort | Portland Youth Philharmonic | Tears of Joy Theatre | The Circus Project | The Portland Ballet | Third Angle Ensemble | Wisdom's NW Indian Storytelling Festival
In the six-month period the program ran last year, 1,410 people who receive food assistance using the Oregon Trail Card bought deeply discounted tickets to the Oregon Symphony, Portland Baroque Orchestra, Friends of Chamber Music and Portland Youth Philharmonic. The program, organized by members of Go Classical PDX (GCPDX), an association of classical music organizations in the Portland tri-county region, "allowed each of the participating organizations, PYP included, to elevate our current outreach efforts," said Ingrid Arnett, Community Relations Director for the Portland Youth Philharmonic. "PYP is here to inspire and educate…Arts for All helps us share that inspiration with more people."
After the pilot season, word spread among Portland arts organizations about the effectiveness of this program in breaking down barriers, and GCPDX led the campaign to expand the program beyond classical music. "Providing opportunities for all kids and their families to experience the performing arts is at the heart of our mission," says Ross McKeen, managing director of Oregon Children's Theatre. "When Music for All was launched last year, my first thought was, 'What a great idea. I wish we could be part of that.' Now, with the expansion of the program as Arts for All, we're joining our colleagues in removing barriers to access to the arts."
Hunger remains a significant problem in Oregon. One in five households in the state have an Oregon Trail card that's part of the federal SNAP (Supplemental Nutrition Assistance Program) plan. Nationally, that number is one in seven households. Arts for All helps make life-enriching arts events more accessible and affordable for these citizens and is made possible by the support of participating arts organizations, the Regional Arts & Culture Council (RACC), Work for Art, the City of Portland and All Classical 89.9 FM.
Eloise Damrosh, Executive Director of the Regional Arts and Culture Council (RACC) states "We at RACC are thrilled to support this wonderful endeavor and applaud the groups who have joined forces to make this happen for our community. It is yet another example of how important the arts are to us all and how collaborative and generous our arts providers can be. We wish the program increasing success, and new audiences many happy hours in our theaters, music halls and dance facilities."
SNAP enrollees can buy a minimum of two tickets for five dollars each to eligible events by showing their Oregon Trail Card at the time of purchase and paying with personal funds. SNAP benefits cannot be used to purchase tickets or other non-food items. "The performing arts nourish our soul and are an important part of the shared culture for any community, but especially ours," says Mayor Sam Adams. "Participating in the arts shouldn't be out of reach for Portlanders struggling through these hard times – whether that's living on a fixed income, struggling through underemployment or the loss of a steady job. My appreciation goes out to the Portland arts organizations that have stepped up to make this program happen."
All ticket costs are sponsored in-kind by participating organizations; printing and marketing are sponsored by Work for Art, RACC, Business for Culture and the Arts, and the City of Portland; marketing distribution is in partnership with the Multnomah branch of the Oregon Department of Human Services. For more about Portland arts events, visit PoMo's Arts & Entertainment Calendar, stream content with an RSS feed, or sign up for our weekly On The Town Newsletter!