Mudroom
Five Questions For DJ Heatesca
The daughter of a country music star makes her mark in portland's dance scene.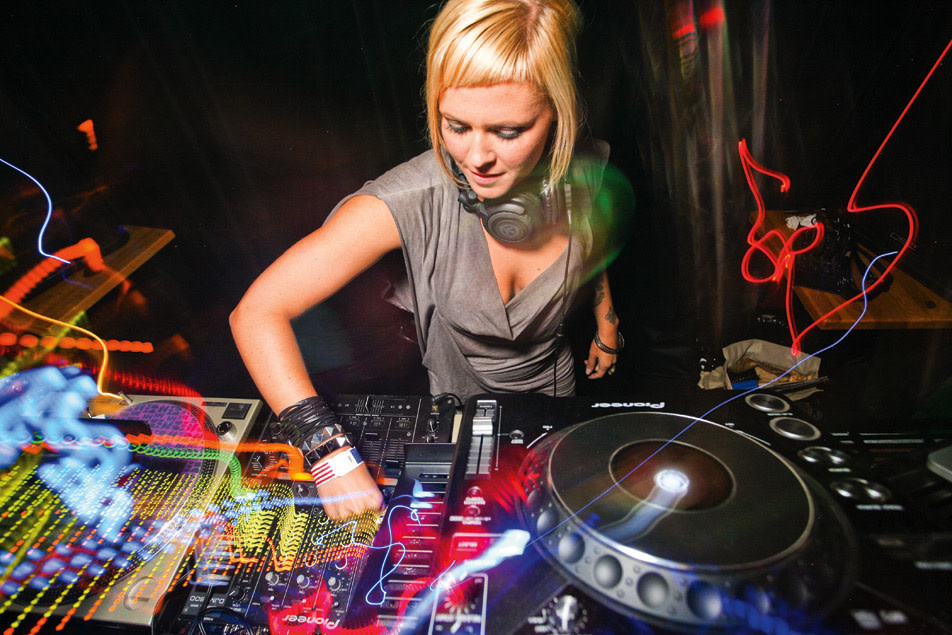 By day, you're Laura Lynn Murphey, snowboard company product developer; by night, Heatesca, electronic music DJ. You played LA clubs before moving here this spring. What can humble Portland offer you? The scene is so new here. To be in at the beginning is exciting. The DJs I've met have been very welcoming. In LA, you can't get your music in front of someone to save your life.
Your dad is country singer-songwriter Michael Martin Murphey, and your mom is '70s supermodel Mary Maciukas. Apart from genetic star power, does that background give you any practical advantage? My family gives me an insider's perspective. I know how people can take advantage of you—I've seen the crap that my dad has gone through. I sang "Happy Trails" onstage with him at age 3, and spent summers on a tour bus. I'm not green.
What path led from "Happy Trails" to electronic music? As a kid I was more into punk rock, which wasn't too popular in small-town New Mexico, where I grew up. I moved to California for college when I was 16 and met my music partner Julie, who introduced me to dance music. It seems like so many music genres have gone stale, but electronic music is so diverse. New genres get invented, by mistake, all the time.
The DJ scene isn't really chock-full of women, is it? It is a male-driven industry. The DJs and the club owners are mostly male, and the image of DJ'ing often revolves around guys, with a backdrop of hot girls out in the crowd. The technical part of it is intimidating; maybe that scares away some ladies. I've made tons of mistakes. So many times I've felt, "Everyone in this room hates me." A lot of girls aren't ready to risk that rejection.
After just a few months in Portland, you're starting to get bookings in other cities. So what now? Traveling is new for me; I'm excited about it because it's what I've always wanted to do. To really take it to the next level you have to produce your own music, and I recently debuted my first original track. Now that I have the technical skills, the equipment, and the opportunity, I feel like this is my chance to do something great. So why wait?