culture cheat-sheet
Gomyo Plays Beethoven
Oregon Symphony's upcoming guest has a coveted instrument and laudable credentials.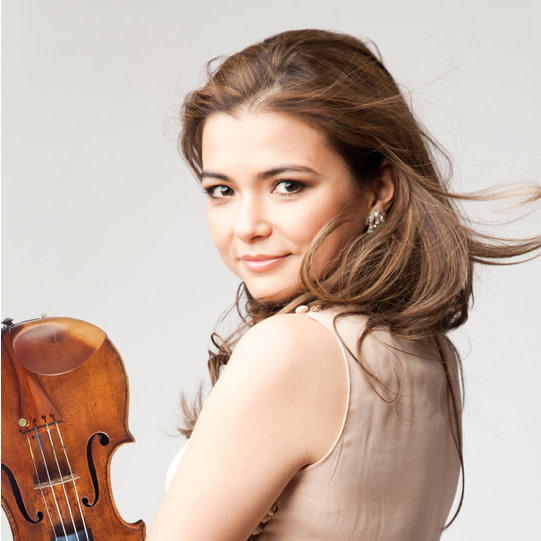 Is there such a thing as a "violin model?" If so, the casual observer might mistake Oregon Symphony's next featured soloist, Karen Gomyo, for one. With her mahogany hair and refined features, she looks like a violin personified—but it's no mere pose. The Tokyo native has played her genuine Stradivarius alongside the New York, Los Angeles, and Hong Kong Philharmonics; the Cleveland, Philadelphia, and Minnesota Orchestras; the San Francisco, Saint Louis, Cincinnati, Dallas, Houston, Montreal, Toronto, Vancouver, and Tokyo Symphonies; and the National Symphony of Washington, D.C!
[Pause for breath.]
In Europe, she's performed with the City of Birmingham Symphony Orchestra, the Royal Scottish National Orchestra, Orchestre National de Lille, Scottish Chamber Orchestra, the Royal Liverpool Philharmonic, Bergen Philharmonic, Norwegian Opera Orchestra, Norköpping Symphony and Den Haag Residentie Orkest.
Her experience being plenty to recommend her, we still suggest that you perk your ears to her artistry in the following too-short clip of a prior performance of Beethoven's violin concerto, in which Gomyo coaxes a lively, high melody from her nimble Strad.
For more about Portland arts events, visit PoMo's Arts & Entertainment Calendar, stream content with an RSS feed, or sign up for our weekly On The Town Newsletter!