Article
Five Questions For…Ancient Portland
The 1,700 followers of the Twitter wit known as @ancientportland know the Rose City goes back thousands of years. For everyone else, we probed the basics.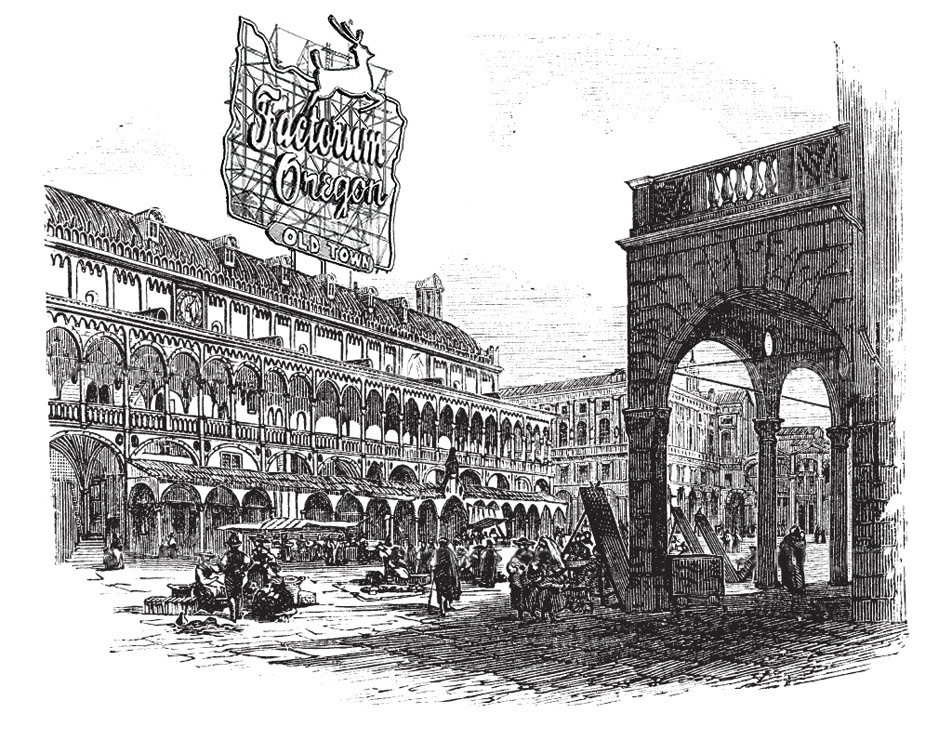 Your twitter posts trace Portland back to the days of Caesar, and beyond. When, exactly, was Portland founded? Schoolchildren believe the twins Portlandius and Willamettianus were abandoned by their father, suckled by a she-duck, and then founded Portland. The more prosaic truth: Portland was settled by Francis Pettygrove and William Overton in 851 BC.
Where are the ruins of this metropolis? Some of the most fascinating evidence can be seen at Mall 205, which in antiquity was a lively trading post, busy with Portlandians and barbaric tribes of Clackamites and Greshamites.
When did the "hipster" arise? Montaigne wrote of a stuffed hipster in a Sellwood curiosity cabinet in 1584, along with a Sasquatch finger and a pewter wizard "crafted by Hippies." The first Oregon Health Plan, unveiled in 1672, covered demon possession, leeches, and trepanation, but considered "Hipsterisme" an incurable form of madness.
Did ancient Portlandians ever take up arms against Seattle? No. They came close in 188 BC, when Seattleite gladiator Rogerius Levesci called Portland "a two-bit dungheap." Troops surrounded all the local Starbucks—there were only about 60 or so in the kingdom—but tempers cooled. As a side note, the ancient Seattleite dialect had over 35 words for "smug."
Finally, when did Portland Monthly begin? It has its roots in the fourth century BC, when a drunkard on a donkey rode around Portland once a month slurring the latest news. Much later—1603—the first print edition of Portlandian Monthly appeared. The first issue was a "best of," which featured Portland's 100 best barber-surgeons, 100 best pickpocketing academies, and 100 best places to see a dwarf jump out of a pie.
For more amazing historical facts from Portland's past, follow @ancientportland on Twitter.