Appreciation
Tales of Two Charleses
Charles Dickens and Charles Schulz invented two of the season's most welcome visitors to our holiday celebrations at home.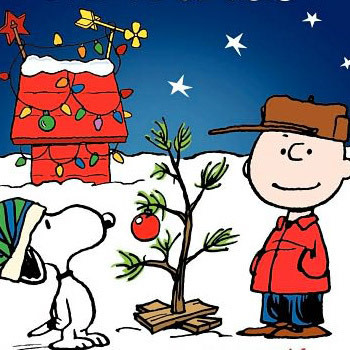 What would Christmas be without Ebenezer Scrooge and Charlie Brown? Of course there are lots of other traditional characters populating our imaginations this time of year (including reindeer from Rudolph to Olive). But the creations of Mr. Dickens and Mr. Schulz are timeless, welcome guests in any holiday home.
The cast of characters from both A Christmas Carol and A Charlie Brown Christmas come to life in our living rooms each December through the magic of television. Each story bears a fresh viewing each year, as a reminder of the warm, caring spirit that the holiday best embodies.
Charlie Brown gets a bit depressed at the over commercialization of Christmas; Dickens' story was written in the context of the widening gap between rich and poor in newly industrializing England. Both scenarios are more than familiar to us today.
Though Scrooge was born of Dickens's imagination in 1843, and Charlie Brown's Christmas thoughts were revealed in Schulz's animated TV special in 1965, the two artists and their creations have much in common. Each wholesomely depicts the potential darkness of the season as well as (not to sound mushy but) the love and sweetness. Each is pointedly non-consumerist (thought the Charlie Brown special was originally prominently sponsored by Coca-Cola). While Dickens's twist is decidedly non-secular, Schulz's is not (Linus memorably quotes from the King James Bible about "peace and goodwill toward all men"). Both resonate today.
The two Charles's, Dickens and Schulz, each drew from troubling times in their own lives for their uplifting stories. When Dickens was 12, he had to quit school, sell his book collection and work in a factory because his father was sent to prison; the two sides of Mr. Scrooge were based in part on his difficult father. Schulz battled depression and anxiety much of his life, experiences which possibly helped him create a line-drawn cartoon boy with a real soul.
Curl up on the couch and watch, or re-watch, these stories on your big screen TV or on your iPad, with friends and family gathered 'round. The classic black and white British version of A Christmas Carol, from 1951, stars Alistair Sim as an over-the-top Scrooge. (Here's the trailer.) The movie was to have had its American premiere at Radio City Music Hall as part of the Rockettes' Christmas special, but that venue was nixed because the British film was deemed too dark. (A 1938 American MGM version strayed further from Dickens's original narrative, adding a love story to sweeten the mix.)
A Charlie Brown Christmas is available on DVD. When it first aired 46 years ago, 50% of the TVs in the US tuned in. Plug in, power up, and revisit these classic Christmas stories. Or, use the living room as a proscenium stage and read the stories aloud with the gang, Peanuts or otherwise. Most of all, here's wishing peace and goodwill towards all.