ticket giveaway
Q Center Winter Gala at YU on Saturday, Feb 18
Enter below for a chance at two free tickets to the charity event of the season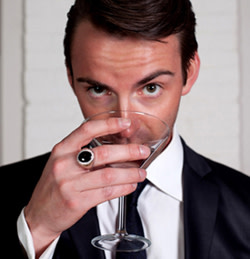 We're trying something new here at Culturephile and with the On the Town newsletter: giving you free tickets to some of our favorite events. And what better way to kick it off than two tickets to one of the most glamorous, not to mention fun, events on the Portland gala calendar.
Having outgrown its digs at the Nines Hotel (500 people packed the ballroom last year), the Q Center Winter Gala is jumping the Willamette for the gorgeous industrial chic of YU. The lofty warehouse space with its grand views of downtown seems in perfect step with the gala's Breakfast at Tiffany's, 60's-era theme, "Never Out of Style." And the night's lineup promises to maximize the building's unequaled party potential, particularly with Bob Mould behind the turntables. While he's famous for his '80s indie-pioneering band Hüsker Dü and '90s pop-driven phenom Sugar, he's also taken on electronic music in his solo work and now co-DJ's a nationally touring alterna-gay dance party called Blowoff. Which is to say, he's a master of never going out of style and seems just the ticket to make this night the stuff of legend.
This contest has ended.
To make sure you don't miss out on future ticket giveaways, sign up for our weekly On The Town Newsletter!