Now Read This
Book Review: Kill You Twice
By Chelsea Cain [Minotaur Books]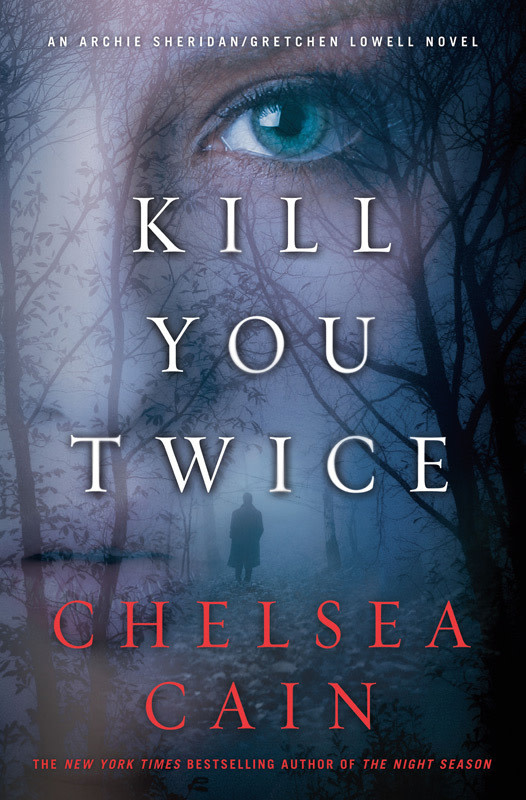 PORTLAND'S QUEEN OF GORE, Chelsea Cain, writes in blood: "It spurted, gushed, sprayed and misted—it made art. It told a story." Such a gripping story, in fact, that her "Beauty Killer" books have become best sellers, a trend that will no doubt continue with the self-contained fifth installment, Kill You Twice.
Set in a more grisly version of Portland, the story follows Detective Archie Sheridan as he investigates a series of brutal slayings. The initial search leads him to the mental ward cell of enigmatic serial killer Gretchen Lowell—a cross between Hannibal Lector and January Jones (the latter has reportedly already optioned the film rights). Promising to reveal clues that will identify the killer, Gretchen lures him into her own mysterious agenda.
"Gretchen turned over her hands and looked at them. 'People just open up when you cut them. Like a big smile.'"
—p. 70
Cain relishes weaving the city's beauty into the macabre scenes, which proves uncomfortably titillating for Portland readers (after all, familiar landmarks are the only reason any of us watch Grimm). On a hot summer day, for instance, Mount Tabor's lush trees and tranquil paths frame a skinned body hanging from a tree: "The beefy red muscles of his chest wall gave off a bloody gleam, and the lacelike threads of exposed yellow fat looked almost pretty against the raw meat of his flesh." Visceral and unsettling, Cain's descriptions are sharp and clinical in their artistry. It's hard not to love her unflinching detail.
Yet the most delicious moments come when Archie and Gretchen meet face to face. There is a stillness in Gretchen's cell that contrasts with the frenzied investigation outside. Cain proves a master at capturing the tension between the two, taut with hatred—a perverted familiarity and ever-present desire pulsing between them. The air feels electric as they size each other up, play coy, play tough, put up their guards, and then drop them completely as Archie gets closer to uncovering the killer.
Even in this twisted world where children are murdered, victims are dismembered alive, and death seems to be everywhere, Cain's talent for gory detail, wry humor, and expertly braiding together plotlines into a fine mesh is a fresh spark of life. Kill You Twice is a taut thriller that will delight and rattle fans and newcomers alike.
Chelsea Cain will read from Kill You Twice at Powell's City of Books on August 7 at 7:30.