Cool Cocktails
Happy Hours
Some of the best cocktails in town are made with local spirits. Here's a guide to 24 of the most delicious—and more. Hope you're thirsty.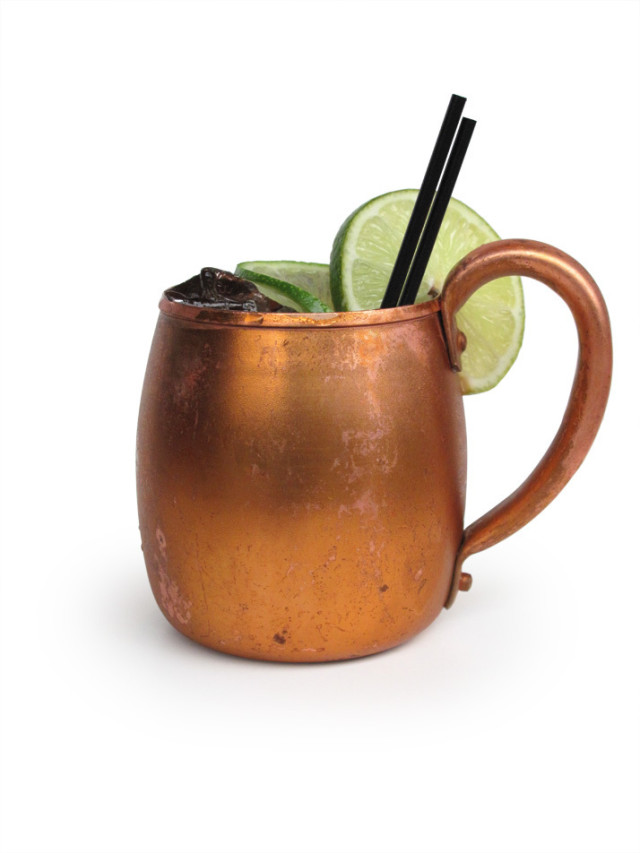 VODKA
IN A CLUTTERED SOUTHEAST PORTLAND WAREHOUSE that serves as the vat-filled belly of New Deal Distillery, owner Tom Burkleaux reaches into a cardboard box and pulls out an unmarked glass bottle filled with liquid that used to be brown—that used to be beer. Now, distilled to 93 percent alcohol, this creation is clear and smells strongly of molasses. The taste is even more pungent. Sweet. Charred. "We don't have a name for it yet," Burkleaux says, sipping. "Beer schnapps?"
Like many makers of small-batch liquors, Burkleaux has a bit of mad scientist in him, but his intentions are serious: he plans to rescue vodka from the ghetto of overpowering mixers and reinvent it as a respectable, sippable beverage à la whiskey or tequila. And judging from his and other distillers' experiments the reclamation of vodka seems to be in good hands. "[Before the trend of] craft beer, people had a very narrow idea of what beer could be—it's the same way with vodka," Burkleaux says. He pours shots of his award-winning, spice-infused Hot Monkey vodka and Mud Puddle chocolate vodka (to be released in June) side by side, then looks up confidently. "We're not making mixers here."
While New Deal relies on brainstorming left-of-center concoctions, Indio Spirits has infused its vodka with the sweet-tart flavor of marionberries. And then there's Shane Thatcher of Artisan Spirits, who, while traveling in the wilds of Russia's Volga Basin—a fourteen-hour train ride from Moscow—began to develop his own take on what Russians call "white whiskey." He says, "My wife's family comes from generations of beekeepers that live in that area, and they distill a honey spirit." Back home, Thatcher began looking into trying to reproduce the spirit. The result was Apia, a vodka distilled from, not infused with, honey sourced in Estacada. Whether straight or over ice, Apia has a full-mouth, slightly sweet taste.
Around the same time he created Apia, Thatcher came up with Martin Ryan, vodka distilled with some of the Northwest's best wines. Like Burkleaux, he realizes he's challenging a legion of palates accustomed to drowning vodka in orange juice and soda. "We're pushing the category a little bit, I know," Thatcher says, "but once people try this stuff, they're going to fall for it. Hard." —BB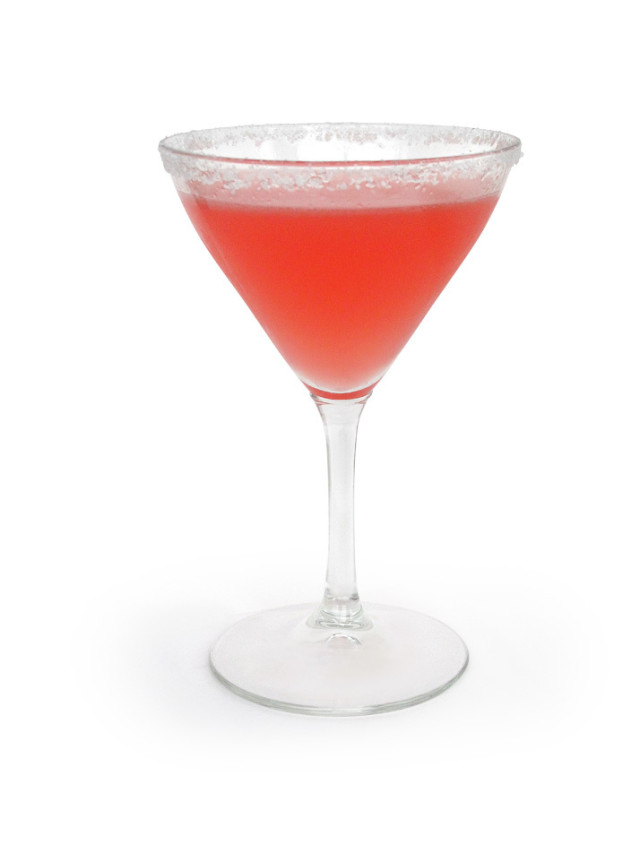 GIN
JAMES BOND GOT IT WRONG. The suave king of international espionage may have preferred his martini with vodka (shaken, of course), but real cocktail connoisseurs know a true martini is made with gin. That's because gin—and we mean good gin—is distilled with a variety of botanicals (not just juniper) to give it a complex flavor perfectly suited to a cocktail that's essentially straight booze.
"Before Prohibition, gin was the number one spirit," says Christian Krogstad of House Spirits, which began producing Aviation gin about three and a half years ago. Sending spirits underground inevitably led to the noxious "bathtub" gin, a spirit that sullied the liquor's reputation and sent the sipping masses scrambling for vodka—which may not have tasted like anything, but at least didn't taste bad. "Now you read the spirits blogs and no one is really talking about vodka," Krogstad says. "Gin is part of the culinary revival; it's about craft and about [having] flavor rather than the absence of flavor."
He lines up nine different glasses of gin on the backroom bar of his Southeast Portland distillery—from Tanqueray to his own Aviation to an obscure brand from Australia. My liver quivers at the sight. "Just smell them," he says, allaying my fear of rapid-onset cirrhosis.
I lower my nose and breathe in hints not only of juniper, but also of lavender, anise, even ginger. I lift my head, and Krogstad raises his eyebrows knowingly.
"See?"
I do. And, so, it seems, does Portland. The city is home to five licensed gin microdistilleries, among them House,
Integrity Spirits, Indio, and beer giants McMenamins and Rogue, which produce their own house-made gins. And while vodka still outsells gin five to one in Oregon liquor stores, 2,500 more cases of gin were sold in 2008 than in 2007.
Integrity Spirits cofounder Rich Phillips attributes the comeback of gin to the revival of classic pre-Prohibition cocktails. So, bye-bye Red Bull and vodka; hello Aviation, gimlet, and Tom Collins. We'll certainly drink to that.—KC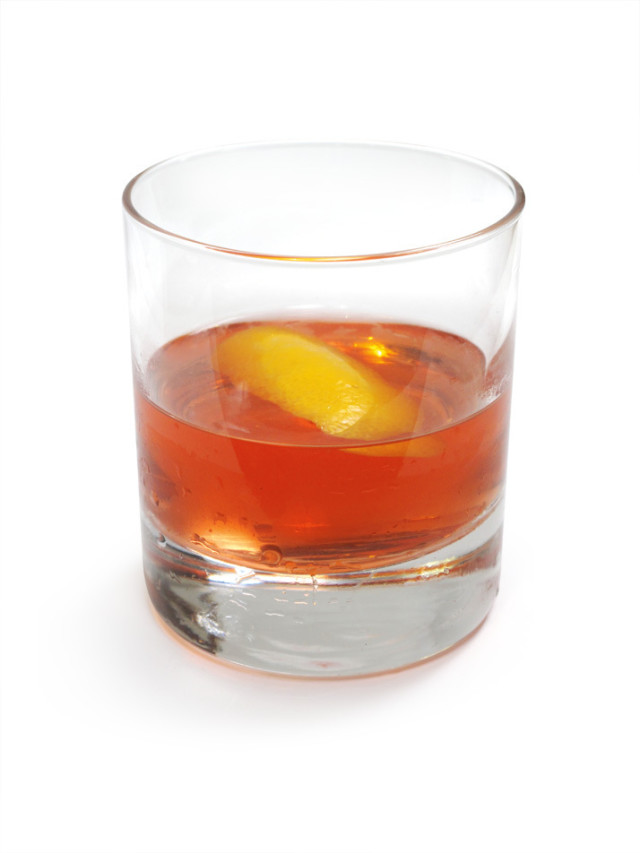 WHISKEY
THE EPICENTER OF the American whiskey industry has long been Kentucky, where a wild-eyed Baptist minister named Elijah Craig is credited with creating the country's first true bourbon, back in the 1700s. There, distilleries like Jim Beam and Maker's Mark grew into household names. But if Portland distillers succeed in swinging the attention—and the esteem—West, Oregon may find itself on the world whiskey map, ranking right up there not only with Kentucky but also with Tennessee, Ireland, and Scotland. "When people think of whiskey, I want them to think of Oregon," says Lee Medoff, a House Spirits master distiller who plans to release his first batch of whiskey next April.
Critics have already lauded Clear Creek Distillery owner Stephen McCarthy's single-malt whiskey as one of the best small-batch whiskeys in the world—the New York Times called it a "dead ringer" for an Islay Scottish single malt. In the 1990s, McCarthy became among the first distillers to start making American single malts, and other distillers consider him the grandfather of the local distillery movement (his? Williams pear brandy, of Bartlett pears grown on his own orchard, is another staple in fellow distillers' liquor cabinets). McCarthy uses peat-malted barley from Scotland, and Widmer Brothers Brewing Company ferments it into a "wash," or unhopped beer. The distilling occurs in old sherry casks and in "barrels made from air-dried Oregon oak." McCarthy limits the production, which, of course, raises a thirst in lovers of good whiskey. In March 2008, McCarthy's release of two hundred cases sold out in an astonishing twenty-eight hours. Take heart, though—he plans to release five hundred more in August.—BB