Culture Calendar
Weekend Wonders
A night at the Crystal, a day at the parade, and a graceful pas de deux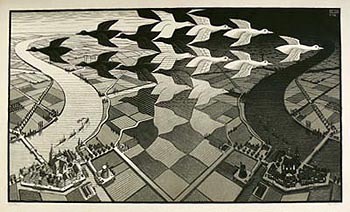 What am I doing this weekend? Same thing I always do: Order up a half-dozen pazones and watch old episodes of Mystery Science Theater 3000 till I slip into a cozy coma.
But that doesn't mean you have to. In fact, it's your civic duty to rise and shine on Saturday and plant yourself along SW Broadway (remember, no duct tape!) for the Rose Festival Grand Floral Parade. The fab floats, drum lines, marching bands, and assorted dignitaries waving from convertibles will get rolling at 10 a.m. sharp.
"But why aren't you going to be there?" you may ask. "How come Bar Pilot isn't part of the festivities, perhaps puttering across the Burnside Bridge on a float cunningly crafted to look like an enlarged liver?"
I see it's time to share.
When I was a wee lad, my parents (bless them and keep them) made me attend each and every Rhododendron Festival Parade in Florence, Oregon, till I was old enough to escape and join the military. My twitchy brothers and I were forbidden to run off to the nearby carnival and have actual fun until the parade was absolutely over. This was a quaint, small-town (i.e., low-budget) affair: the floats, such as they were, consisted mainly of gas-guzzling Caddies and Lincolns transporting people I didn't know down the main drag. Not so bad in itself, but the pace left much to be desired. The vehicles, drill teams, and community groups were spaced so far apart that every kid present believed the parade to be over at least thirty times before it actually wound up with the appearance of an anemic Santa Claus in the back of a jeep pelting the now-seething crowd with gumballs.
Look, all I wanted to do was go on the damn Scrambler a dozen or so times and stuff myself full of elephant ears! Is that too much to ask? Life is short, and I don't care a fig about the local Rotarians chapter! I HATE PARADES!! LET MY PEOPLE GO!!!
OK, enough childhood trauma. On with the weekend itinerary.
FRIDAY: Sorry, the secret is out about howling country chanteuse Neko Case. No longer a figure of awkward cult adoration, the comely lass's latest album, Middle Cyclone, made a pretty respectable dent in the charts, and she's been turning up on the talk-show circuit. She's a huge fan of Powell's Books, so doing two nights at the Crystal Ballroom should enable her to expand her library. Whether she's giving some skanky lover the big kiss-off, as on "Runnin' Out of Fools," or cooing a traditional number like "Wayfaring Stranger," Case's rafter-rattling voice is a pure, righteous instrument—and sweeter than Yoo-Hoo.
SATURDAY: After you've had your fill of the floral fest, hike over to Portland Art Museum for the opening of two exhibitions worth a lengthy look. Virtual Worlds: MC Escher and Paradox, will give museum mavens the chance to consider the world from the perspective(s) of the Dutch printmaker best known for his illusory globes and staircases that inspired much stoned dorm-room contemplation. And PNCA at 100 is a retrospective of works from thirty-two artists who either taught at or attended the Museum Art School (now Pacific Northwest College of Art). Feast your eyes on works by local notables including Louis Bunce, Jay Backstrand, and Sherrie Wolf.
SUNDAY: Fans of the terpsichorean arts should be out in force at Oregon Ballet Theatre's final program of the 2008-09 season, Rush + Robbins, which includes a trio of works from legendary Broadway and Hollywood choreographer Jerome Robbins. There will also be a staging of Rush, an intimate and lovely dance from Christopher Wheeldon, a former student of Robbins.