Drinking Locally
Name Dropper
A new old bar with a challenging drink menu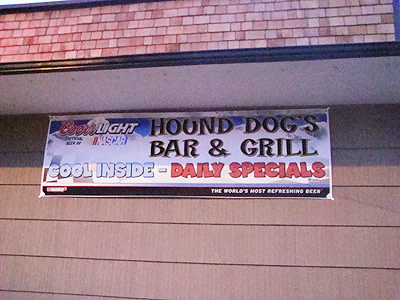 I was out carousing in Sellwood the other night and noticed that venerable watering hole Terry's Inn (4463 SE Milwaukie Ave) has reopened after being shuttered for two years. As longtime lushes can attest, Terry's, a comfy dive that had been serving up Hamm's and Budweiser since the Eisenhower administration, was a veritable wonderland of weird, kitschy decor. Year-round Christmas ornaments, a claw machine, even an old coin-operated fortune teller plundered from some ancient boardwalk were just some of the adorable oddities on display.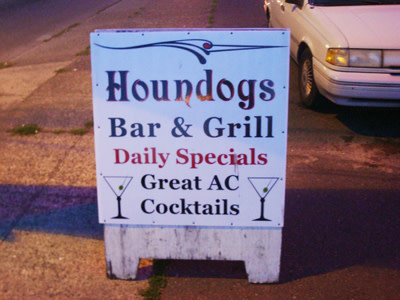 Sad to report that the knickknacks have all been shipped off to Antiques Roadshow or someplace, and that Terry's is now called Hound Dog's. Or is it Houndogs? And the big neon sign still says Terry's Inn. Sounds like the makings of an identity crisis.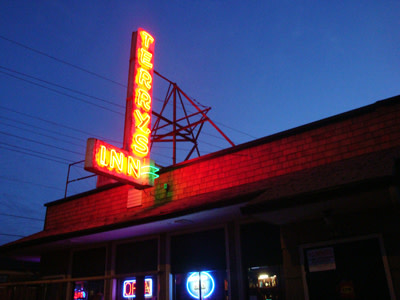 Hound Dog's (according to Webster anyway) does have one pretty cool gimmick: drink specials that change every two hours. On Saturday, from 10 AM to noon, patrons could order a bloody Mary for a measly $2.50. From noon to 2 PM, it was martini time, again for $2.50. A scotch and soda was available for $2 from 2–4, you could have (a) Sex on the Beach for $3 from 4–6, and from 6–8 it was $2 for a vodka tonic. Things really heated up from 8–10, with a $5 Long Island Ice Tea, and from 10 on all beer was half off.
Theoretically, you could stay from opening to close and spend only $20, depending on the price of beer and your fondness for video poker. But you didn't hear about it from me.