Beer Bulletin
One Stop Hops
Beermongers is ready to pour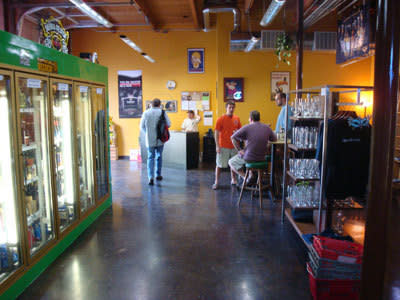 Had occasion to drop by Beermongers, a new bottle shop on SE 12th and Division, last Thursday to sample some Guinness Anniversary beer that was on tap. I also drained a ferociously yeasty bottle of Pinkus Organic Munster Alt while eye-balling the inventory. It's a modest operation at the moment, but co-owner Sean Campbell tells me that plans are afoot for adding a bar and possibly a kitchen to the space. "It's like a wine shop for the beer crowd," he says, pointing out that customers can buy exotic beers, pull up a chair and drink them on the spot. There's even some talk about hosting classes on beer tasting through a still-in-the-works fermentation sciences program at Portland Community College. Man, I'm going back to school!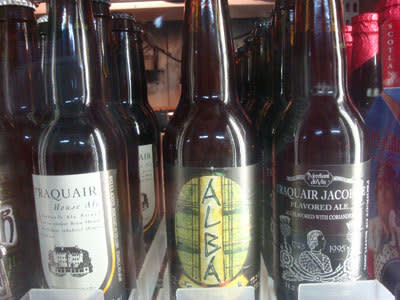 Campbell adds that the selection is organized strictly by style of beer with offerings ranging from high-profile lagers like Carlsberg and Heineken to an assortment of regional IPAs to more esoteric European tastes culled straight from the monastery. "We're aiming for good prices and a well-thought out selection," he says. There are also kegs available, for your next gathering that calls for something more memorable than Coors Light, and the website offers tons of tasting notes and brewing information on each and every beer in stock.
And good news for sufferers of celiac disease. There are four gluten-free beers available.
Beer Mongers
Corner of SE 12th and Division
503-234-6012
Open daily 11 AM – 9 PM