Cellar Notes
Oregon Chardonnay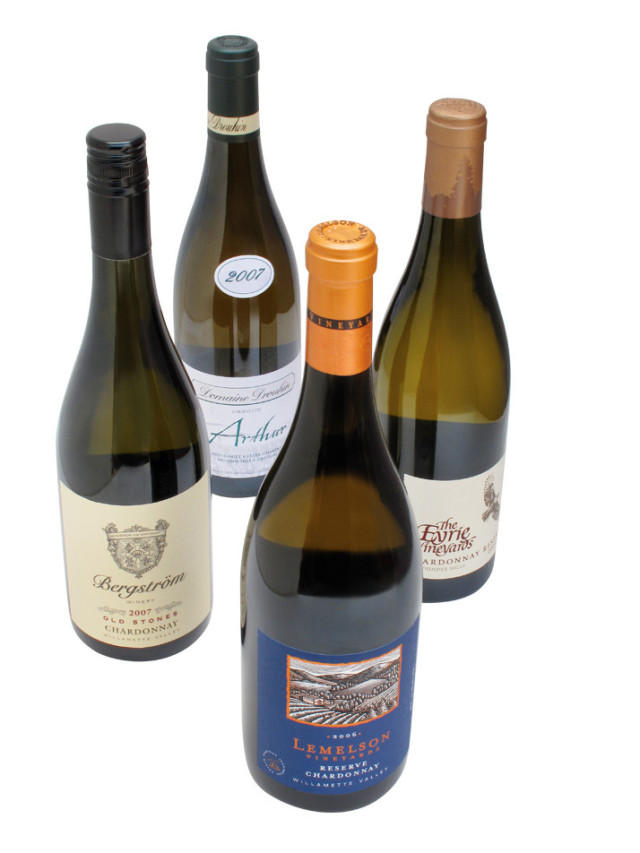 FOR NEARLY 40 YEARS, Oregon's chardonnays were—quite rightly—overlooked. Too many of them were made from the rather dull California grape clone called "108." Different clones create noticeable nuances in taste, just as a Fuji apple differs from a McIntosh or a red delicious. The chardonnay clones used in almost all Oregon vineyards today—called "Dijon," after the French city in which they were developed—produce far livelier wines. Here are four that will reintroduce you to the depth and complexity of a great chardonnay.
Bergström 'Old Stones' 2007, $20
One of the best chardonnays ever made in Oregon, brimming with the flavor of ripe pears and the subtle, artisanal scents of oak. Few wines made anywhere deliver value like this one.
Domaine Drouhin 'Arthur' 2007, $30
With a blend of apple and pear flavors that linger on the palate, this wine has great complexity and restrained but persistent fruit flavors that will only improve after four to five years in a cool wine cellar.
Eyrie 'Reserve' 2007, $33
Intense and opulent, this wine needs time in a cellar to reveal its lurking complexity. Eyrie's 1980, 1986, 1990, 1995, and 2002 vintages were also outstanding and proved the greatness of Oregon chardonnays to the world.
Lemelson 'Reserve' 2006, $26
Notable for its judicious use of oak, this is a particularly satisfying chardonnay that any Oregonian should be proud to pour.