holiday buzz
Have a little turkey with that wine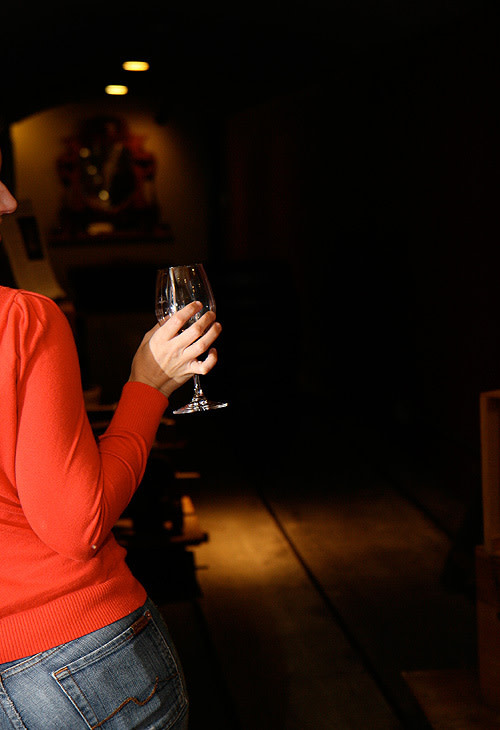 It's time to dust off this year's September '09 issue – unless, of course, you have it displayed on your kitchen counter, the pages dog-eared and crumpled from referring back to our hand selected, top 50 Oregon wines before making a definitive decision on your own. (If this is you, we like you)
With winter looming just over Mt. Hood (think: slick roads, pink noses, and spirits either hopped up on holiday treats or sinking with each drizzly morning) wine is basically all we have, Portland. So let's make sure we are well versed, tasted, and stocked for the season.
Willamette Valley Wineries is in its 27th year of hosting its annual tribute to vino, Wine Country Thanksgiving. During the weekend immediately following Turkey Day, wineries from the Chehalem Mountains to the Eola-Amity Hills (plus, everywhere in between) will open their doors for wine tasting, food pairings, special offers and live music. Proceeds from this year's event will benefit the Yamhill Community Action Partnership (YCAP).
Each winery has tailored their own celebration (a complete schedule can be found on the Willamette Valley Wineries website), but we recommend that you visit at least a handful of wineries from our September list.

Wherever your weekend takes you, here is a little cheat sheet of our favorites:
Dundee Hills
Archery Summit Winery
#1 2006 Pinot Noir 'Red Hills Estate'
Cozy up with our 2009 winner for Archery Summit's Toast the Season tasting event, with food pairings, live music and a logo glass. $20. Fri-Sun 10-4 PM
Domaine Serene
#6 2006 Pinot Noir 'Carter Vineyard'
#14 2006 Pinot Noir 'Jerusalem Vineyard'
#18 2006 Chardonnay 'Etoile'
Sip award winning Pinot Noir, Chardonnay and Syrah, and have first dibs on to be released barrel wines. $30. Event on Friday. Noon-3 PM
Yamhill-Carlton
Ken Wright Cellars
#4 2006 Pinot Noir 'Abbot Claim Vineyard'
#5 2007 Pinot Noir 'Carter Vineyard'
#15 2006 Pinot Noir 'Premier Cuvee'
This gem is open to the public only two weekends of the year! Be sure to join Ken Wright Cellars for a barrel tasting of the new 2009 vintage. Fri-Sat 10-4 PM
Eola-Amity Hills
Cristom Vineyards
#7 2005 Pinot Noir 'Signature Cuvee'
Current releases and library selections available for tasting, and the $5 tasting fee is waved if you purchase a bottle. A limited supply of the award-winning 2005 Signature Cuvee will be on hand for purchase – so hurry up and get here quick!
Chehalem Mountains
Bergström Wines
#8 2007 Chardonnay 'Sigrid'
#23 2007 Pinot Noir ' Bergstrom Vineyard'
#32 2007 Chardonnay 'Old Stones'
Bergström Wines understands the importance of family during Thanksgiving, and wants you to join theirs in tasting Pinot Noir and Chardonnay paired with locally baked breads and artisan cheeses. $15. Fri-Sat 10-4, Sun 12-3 PM
Ribbon Ridge
Brick House
#28 2007 Chardonnay
#34 Multivintage Pinot Noir 'N.V.'
This winery has 19 years of certified organic wine growing under its belt. Catch the first glimpses of 2008 wines, snack on cheese from Montheillet Fromagerie, and slather it all in local honey from Andrew the Bee Man. $15. Fri-Sat 10-4 PM
McMinnville
Brittan Vineyards
#12 2007 Pinot Noir 'Basalt Block'
#27 2007 Pinot Noir 'Gestalt Block'
Meet winemaker Robert Brittan and taste renowned Pinot Noir from this hillside vineyard. $20 (includes all 8 wineries)
Happy Sipping!