gruner
Gruner Preview Seats Remain!
Chris Israel's new eatery opens officially Monday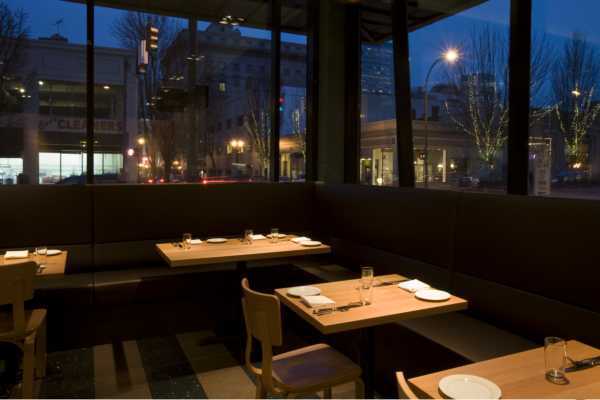 If you haven't attended one of Gruner's preview dinners, here's your only chance. Chef Chris Israel says a few seats remain for the last preview dinner on Tuesday the 22nd, (That's tomorrow folks), and they can be yours by calling the restaurant at 503-241-7163.
Israel's about-to-be-unveiled-to-the-public Alpine-inspired 50-seat Gruner officially opens next Monday the 28th, but Israel has been hosting preview dinners for the last two weeks. The format: $100 gets you multiple courses of expertly prepared weather-appropriate fare like beef spareribs with goulash, duck confit, charcuterie, venison terrine, a salad of winter chicories, plus wine parings and an open bar. You will eat well. You will have leftovers. You will tell your friends.